Outdoor Endpoints for Every Environment: What's New from CyberData?
tburtless
CyberData has recently launched an augmented line of innovative audio & visual notification endpoints that are ideal for SIP and InformaCast-enabled environments. These devices provide you with audio & visual alerting, while carrying an IP66 rating to withstand the elements. These alerts work wonders for parking garages, playgrounds, shipping & receiving docks, shelters, safe houses, and more.
The IP66 (Ingress/International Protection Marking) rating allows these devices to operate in harsh outdoor conditions. These devices are dust tight & will be completely protected against contact. When they come into contact with water, they will be protected from high pressure water jets in any direction.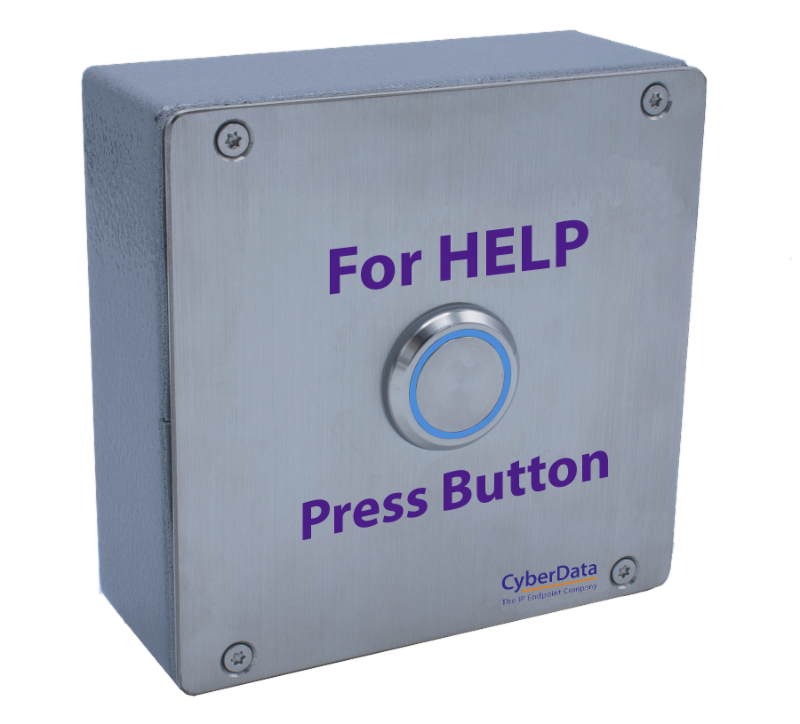 This outdoor call button will alert you whenever someone pushes the button, indicating that they're in need of assistance. The call button:
Provides a one-touch programmable call to an IP phone or page announcement
Can be mounted on an outside wall, external door, parking area, or in any harsh environment
Is activated by one-touch. A simple button press is all it takes to automatically place a call to the configured phone or extension number
Plays and repeats a stored audio file when the called number answers
Also works in an InformCast environment
Carries an IP66 rating
Use this device as part of a ring group or call group to give visual notification of incoming calls or pages. This visual alerting strobe:
Can be wall-mounted
Has an IP66 rating
Will play a specific color, brightness, and blink rate when an audio page is sent in InformaCast mode. Each option can be customized baed on the priority of the page
Supports 10 InformaCast priority levels. To take advantage of this feature, InformaCast v9.0.1 is required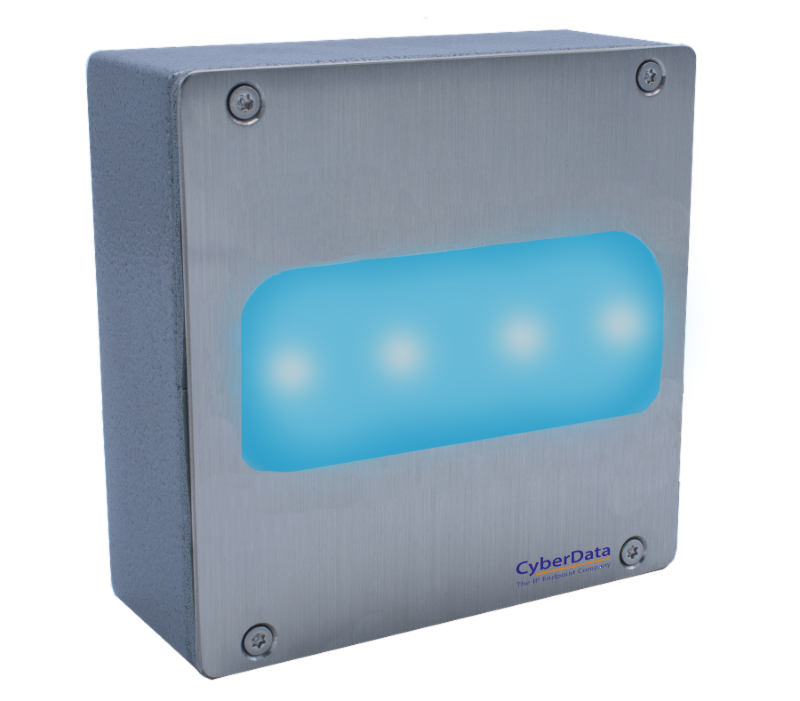 With this kit, you are provided with a 3 meter (9.8 foot) cable that will allow you to connect the strobe with a supported CyberData IP endpoint. The power and signaling for the strobe will come from that attached endpoint. This strobe:
Will be set up through the web interface of the attached CyberData IP endpoint, including the blink rates and brightness
Will play different strobe colors, blink rates, and brightness depending on different activation scenes
Has an IP66 rating
Meets ADA requirements for telephony signaling and notification
Set up this strobe as part of a ring group or page group to give visual notification of incoming calls or pages. It can also be activated as part of a multicast group. Configure the strobe with up to 10 multicast addresses and activate it when a stream is sent to its address. The strobe:
Will respond to message waiting signals by blinking and will stop blinking once the message is heard
Features multiple colors, blink rates, and brightness which can be selected for each of the different activation levels
Has 10 multicast settings & supports 2 SIP extensions
Meetings ADA requirements
Sports a tamper sensor
---
For more information on these new CyberData products, or to learn about what other CyberData products are available, contact the 888VoIP team at sales@888VoIP.com or by calling 888-864-7786.