4 Things to Consider When Debating Whether to Offer Video Conferencing Solutions to Your Customers
tburtless
As software applications offer more features and become more integrated with bigger platforms such as Microsoft Teams, you need to be proactive to offer your customers video-conferencing solutions that adapt to the changing landscape. Here are 4 things to consider when debating on whether to offer video conferencing solutions to your customers:
1. High-Use Business Software Integrations with Video Conferencing
Microsoft is constantly updating its line of business-focused software by adding new features. Most recently, PowerPoint has added Cameo, a tool that lets you insert a live feed of your camera into a PowerPoint slide as you present.
Presenters are able to actually BE in the presentation, manipulating their size, shape, position, etc. like any other shape in PowerPoint.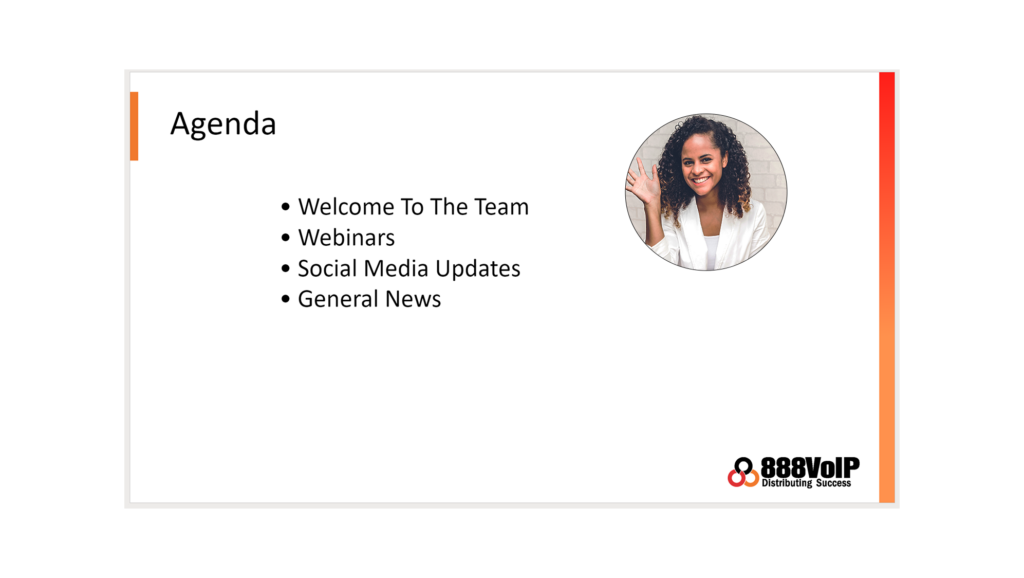 Cameo is an excellent feature for those presenting live on Teams; the audience can see the presenter and the slide content simultaneously without having to switch attention between two windows.
Not only this, but PowerPoint has announced a new Present in Teams button, allowing a seamless transition to presentations in a live Microsoft Teams Meeting. This makes owning reliable conferencing equipment a must-have for any business.
2. Hybrid and Work From Home (WFH) Here to Stay
The past two years have solidified hybrid and WFH as viable options for today's workforce.
According to the Pew Research Center's January 2022 survey on U.S. adults, "roughly six-in-ten U.S. workers who say their jobs can mainly be done from home (59%) are working from home all or most of the time." And this option doesn't seem to be a fading health fad—a recent report by Upwork predicts that 36.2 million Americans will be working remotely by the year 2025—an 87% increase from pre-pandemic levels.
Hybrid options are here to stay, and customers will continue to need solutions for their WFH employees that streamline working collaboratively.
3. Video and Audio Quality Matter
Have you ever been on a video conferencing call where the video freezes or the audio is digitized? Nothing causes as much disruption in a meeting or call as that does.
Having a low-grade solution or one that isn't properly fitted to the space you are in causes frustration, lack of participation, and results in a non-collaborative environment for those that are not physically in the room.
Equality for a hybrid workforce is something that is new to the business environment. Many organizations have not had to accommodate both a remote and present workforce which presents two distinctly different experiences. When your conferencing hardware is appropriately configured for your meeting space, video and voice can be fluent for both in-office and for remote workers.
4. Ease of Use
Let's be real–complex conference solutions pose their own set of challenges. Over time, things happen: People use the system and don't reconnect cables, device updates always need to be done right before an important call, the list goes on. Businesses are looking for maintenance-free configuration options; endpoints that just work.  
With simple and easy-to-use conferencing solutions—join the call in the room and you are connected. Attending a conference on any platform becomes functional and simple through an easy-to-use interface.
Key Takeaway
Providing your customer's video conferencing hardware has become extremely important in our time—they need reliable solutions that they can depend on to connect them to their WFH workers and out-of-town clients. 888VoIP offers the latest in video conferencing options through nationally and internationally known sellers such as Yealink, Grandstream, Jabra and many more.
To find out more about why you should offer your customers video-conferencing solutions through 888VoIP, click here to register for our next video conferencing seminar.
Shop our video conferencing solutions here.
Find Out More
"*" indicates required fields