7 Benefits of Using the Yealink UH36 for Offices & Remote Work
tburtless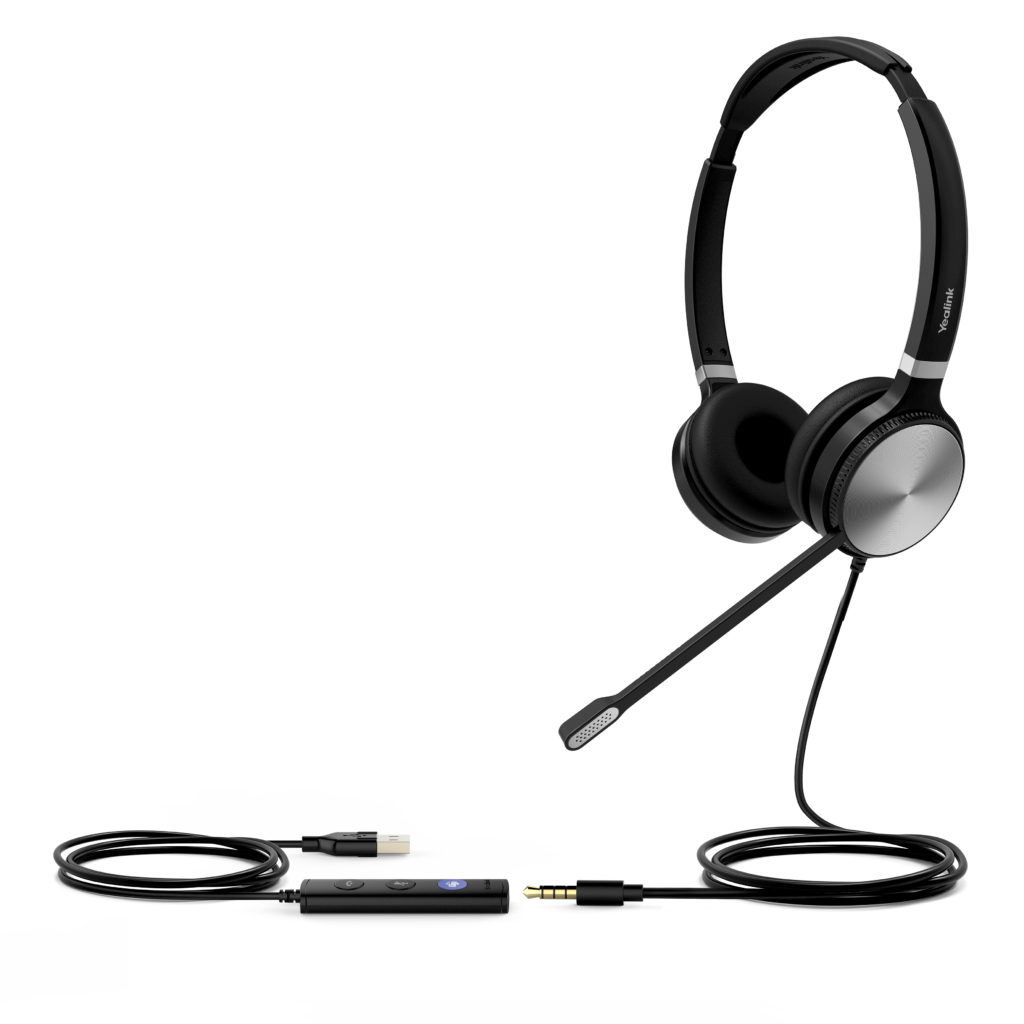 Traditionally, business associates have relied on a phone's handset to take and make calls, as its convenience as been of appeal; however, there are a plethora of benefits of transitioning to a headset. While headsets have been greatly embraced in today's offices, not everyone is using the device for one reason or another. The new Yealink UH36 wired headset is an affordable, flexible option that can benefit the workflow and communication preference of anyone currently using or not using a headset – including those in call centers, sales roles, or working at home. Studies have found that using a headset can improve productivity during a call by up to 43% and the Yealink UH36 will do just that – and more.
What are the main benefits of choosing the newly released Yealink UH36 Dual/Mono USB Wired Headset?
Freedom to use your hands: Improve productivity during calls by freeing your hands. The UH36 will allow users to take notes, use collaboration programs, or access shared content on their computer screen while on a call.
Removal of Background Distractions: The UH36 noise cancellation & noise-canceling microphone ensures all focus is on a call. This is ideal for those working in a noisy call center or on the open sales floor. It is also beneficial for those working at home who want to block out background noise of children, pets, and more.
Use Any Device: With the UH36, users are not tied down to taking calls on their desk phone. The UH36 comes with both USB & 3.5mm jack connectivity options which can plug into IP phones, PCs, tablets, and smartphones. This is ideal for remote employees who may not have an IP phone in their home office or for road warriors who rely on their laptop or cell to take calls.
Comfort During Calls: Handsets can cause arm strain when users hold the receiver up for a prolonged period and can also lead to neck problems for those who prop the handset on their shoulder. A headset will alleviate those issues — and add additional comfort during a call dependent on design. The UH36's ergonomic and lightweight design makes the UH36 comfortable enough for long calls and all-day use and features breathable, soft leather ear cushions. The high-level of wearability is beneficial for those in heavy call load roles, including administrative, customer service, or call centers.
Integration with Yealink Phones: Yealink is the worldwide leader in Unified Communications, so many offices are already outfitted with Yealink devices. The UH36 is the perfect match for a Yealink IP phone. When integrated with a Yealink IP phone, users have access to more enhanced functions, including audio optimization, redial, call hold, and volume sync. The headset also integrates with Yealink USB Connect Software and Yealink Device Management/Cloud Service Platforms.
Richer Sound Quality: The UH36 series features Yealink Dynamic EQ & Wideband HD Audio technology, which sets it apart from competitors' wired headsets. Not only does the UH36 enhance call quality, but it also can provide a great music experience.
Integration with Microsoft Teams: As of mid-March 2020, Microsoft Teams announced that there were 44 million users on their platform, which has steadily been on the up during the pandemic. With Teams becoming the go-to collaboration platform, it is best to future-proof investments by choosing solutions that are already certified for Microsoft Teams. The UH36 has a Dual/Mono variant for Teams and features a Teams button on the Call Controller to easily control the Teams app.
There's never been a better time to get associates fully equipped with a headset that will improve their workflow. To learn more about the new Yealink UH36 headset and other Yealink devices, contact an 888VoIP Channel Account Manager at 888-864-7786 or by e-mailing sales@888VoIP.com.