How to Set Up Yealink Video Configurations
tburtless
Are your customers frustrated with complex video configuration setup? Are they overwhelmed by all of the cords and cables? Yealink has many resources to help guide you through the setup process for their various configuration options.
Check out all of their video configuration guides below!
USB-BYOD Solution for MVC640-DECT
Needing only one extender and a CAT5E cable to connect to the MVC system, this Yealink BYOD solution is easy to set up.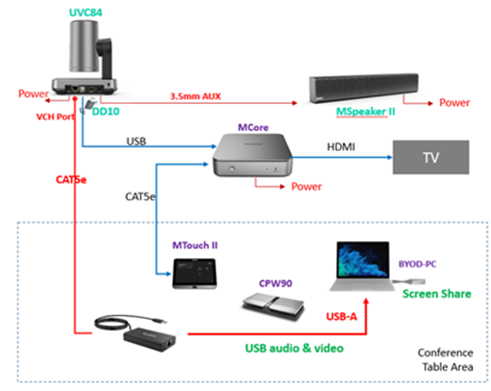 USB-BYOD Solution for ZVC400
Similarly to the solution for MVC, this Yealink solution needs only one extender and a CAT5E cable to connect to the ZVC system.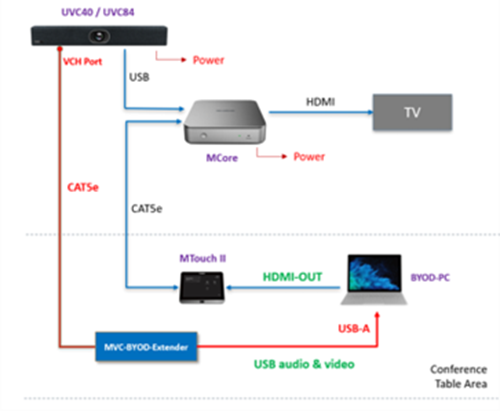 MVC840-Connect MVC-BYOD-Extender via a PoE Switch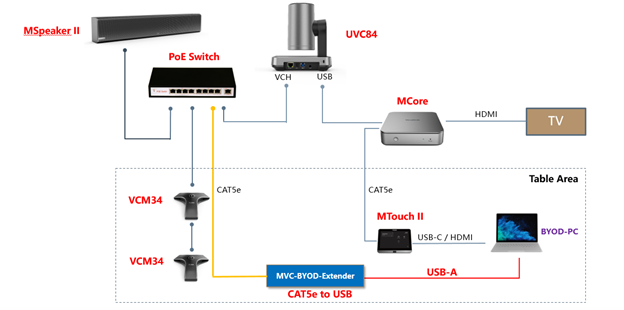 Yealink has many different video configuration options that make BYOD a seamless experience. Feel free to download any of the video configuration guides. Reach out to our team if you have any questions or need any support!
Yealink specializes in video conferencing, voice communications and collaboration solutions with quality, innovative technology and user-friendly experiences. As one of the best providers in more than 140 countries and regions, Yealink ranks No.1 in the global market share of SIP phone shipments (Frost & Sullivan, 2019).
Looking for other endpoint solutions? Yealink also offers conference phones, wireless headsets, VoIP phones, and many other different products! Take a look at their Featured Solutions page or get in touch with an 888 Yealink endpoint specialist to find out more.