5 Reasons to Leverage the Ribbon/Yealink Microsoft Teams Bundle
tburtless
Your customers are going to be transitioning to Microsoft Teams, if they haven't already, so Ribbon and Yealink have teamed up to ensure that you are prepared. These two tech powerhouses have come together to develop a cutting-edge solution that will help you jumpstart your next Teams deployment. This future-proof solution allows you to purchase your Teams phones and Microsoft-Certified Session Border Controllers now before you have to provision Teams calling for all of your users. Feel comfortable knowing that the solution will work today & will work with Teams when you roll it out.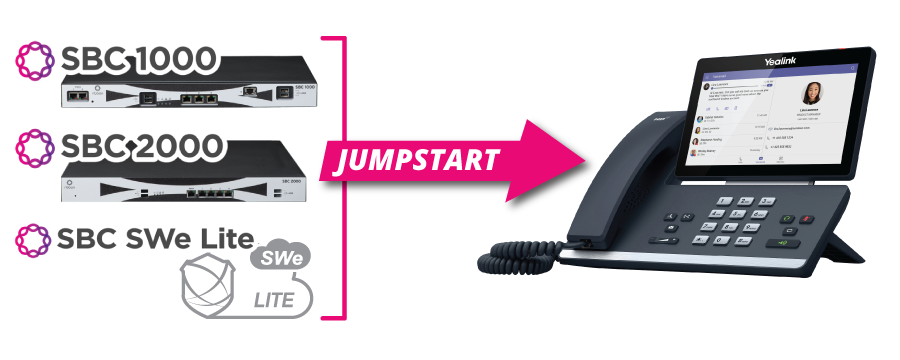 Why Should You Take Advantage of The Bundle?
When you deploy a Yealink Teams phone and use a Ribbon SBC, your customers can use the phones immediately — even before they're capable of making calls through Teams. But if that's not enough of a reason to take advantage of this limited time offer, here are five of our top reasons why you should:
Improve Customer Satisfaction with a Smooth Migration Path: Your customers may still be utilizing their Skype for Business phones, but that will not always be the case. With Yealink Teams phones & Ribbon Teams Session Border Controllers (SBC), users can continue to make SIP-based or SfB calls until they are ready to transition over to Teams.
Prevent Service Interruption with a Business Continuity Plan: The Yealink & Ribbon Teams Bundle will provide business continuity for users who are transition from their current system over to Teams – preventing any service interruptions.
Mitigate Risk with a Fully Tested Solution: If there is ever a Teams server outage, the Yealink Teams phones can be configured to use the Ribbon SBCs as a registrar. This provides a failover path if the connection to the phone system is interrupted.
Save Time with Streamlined Support: With just one call for support, you will save time and reduce customer frustration, providing a quicker resolution. Plus, this will add margin potential to the bottom line.
Save Money – The Bigger the Deployment, the Larger the Savings: Save up to 6% on Yealink phones and receive free SBC registration licenses to support the number of endpoints deployed (with a minimum value of $150).
---
Offer Details
For a limited time, receive a discount on Yealink phones & FREE SBC registration licenses from Ribbon when you purchase qualifying phones and SBCs. Use promotional code #RBBNYLNK19 to activate.

The Yealink/Ribbon bundle is valid through December 31st, 2019 and your order must include both Ribbon & Yealink. For more information on this bundle, contact an 888VoIP sales representative at 888-864-7786 for details.