December 2022
---

December 6 @ 7:00pm - December 8 @ 8:00pm EDT
Viirtue Connect
Location: St. Petersburg, FL
We're a Diamond Sponsor of this 3 day event comprising of Viirtue learning, vendors, and networking with over 100+ industry professionals.
January 2023
---

January 12 @ 2:00pm - January 12 @ 3:00pm EDT
Yealink Rebuilt for Better Hybrid Work BH Headset Webinar
Yealink and 888VoIP will be doing a webinar demonstration of the BH72, BH71 and BH76 headsets. Register for this webinar by clicking the link below!
February 2023
---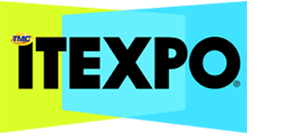 February 14 @ 8:00am - February 17 @ 2:00pm EDT
ITEXPO 2023
This year's ITEXPO theme is CONNECT-SELECT-PROTECT. Come meet with the right people, choose the right technology options for your needs, and always keep an eye on protecting your assets with best-in-class cybersecurity tools.
May 2023
---

May 1 @ 8:00am - May 4 @ 7:00pm EDT
Channel Partners 2023
Over four days, Channel Partners Conference & Expo, co-located with the MSP Summit, will be THE event of 2023 where partners can elevate your skills, team, organization, and connections so you can address high expectations from customers who want real expertise and outcomes.