What makes the Yealink-Biamp a perfect partnership for conferencing solutions?
Maica Marquez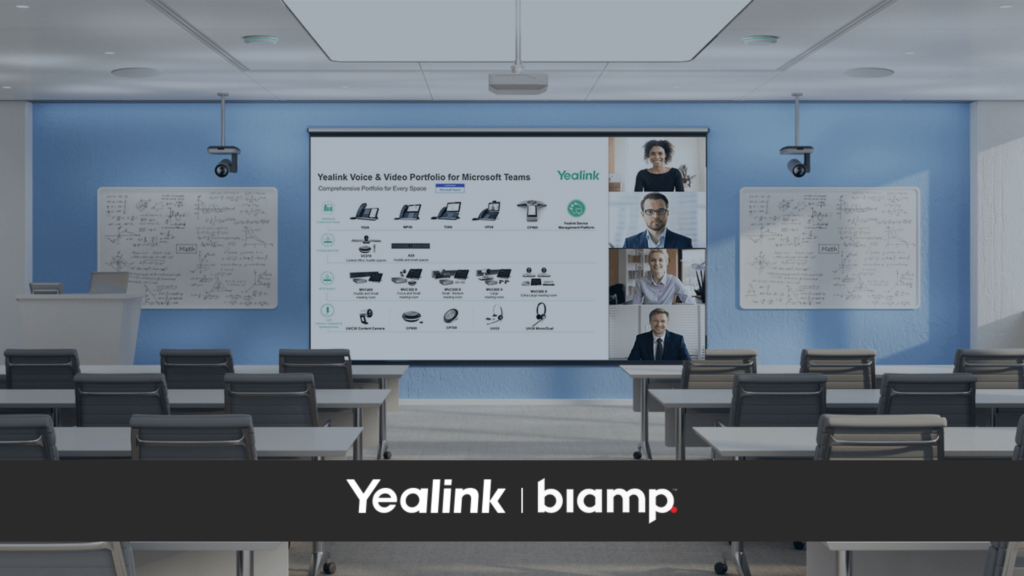 The industry widely recognizes that partnerships form the cornerstone of achieving success, and the recent Zoomtopia event underscored this as a prominent theme. Zach Snook from Biamp, in particular, highlighted their thriving Yealink-Biamp partnership has been flourishing for over a year. Its core lies the seamless integration of their hardware, software, and customer-focused initiatives, with Yealink's hardware playing a pivotal role in completing the ecosystem.
Biamp and Yealink mutually leverage each other's strengths through their collaboration. Yealink's technology seamlessly fits into Biamp's solutions, enhancing the overall user experience. But the partnership doesn't stop at hardware; they're also joining forces on the software front, promoting initiatives to educate their mutual customers about Zoom and the incredible pairings these collaborations offer.

Biamp's forte lies in delivering professional AV solutions, a point which they've accentuated by joining forces with Yealink. Yealink, on the other hand, brings a powerful combination of camera technology, computers, and control compatibility to the table. This dynamic fusion bridges the gap between audio-visual experts and conferencing specialists. It's a marriage of technology that caters to every aspect of modern video conferencing needs.
Zach Snook explains that Biamp's control system can now easily integrate with Yealink's touch panel, enabling users to benefit from both Biamp's audio solutions and Yealink's advanced video conferencing technology. Together, Biamp and Yealink don't just complement each other, they provide a complete, efficient, and reliable solution for conferencing. The perfect combination of hardware, software, and Zoom creates an unbeatable package.
Learn more about the Yealink-Biamp solutions by connecting with our team of experts. We're here to help you find the ideal products for your conference rooms. Reach out to us today at (888) 864-7786 or drop us an email at sales@888voip.com.