Breaking It Down: Why Choose Yealink's Skype For Business Phones?
tburtless
Yealink is a top-tier name that you can trust when it comes to state-of-the-art unified communication & collaboration solutions. It is a no brainer to choose Yealink, due to their feature-rich solutions, and the Microsoft-certified, enterprise-grade Skype for Business (SFB) IP phones are no exception. These phones offer rich features, user-friendly interfaces, and optimal cost performance. By introducing these phones into an office environment, your customers will increase the efficiency of their daily communications.
Why exactly should you choose Yealink's Skype for Business phones?
1.) Phones for All Environments: Yealink offers a comprehensive line of IP phones that are certified for Skype for Business, from entry-level models that are appropriate for common areas, mid-tier models appropriate for high-performance areas like call centers and front desks, and a premium model that's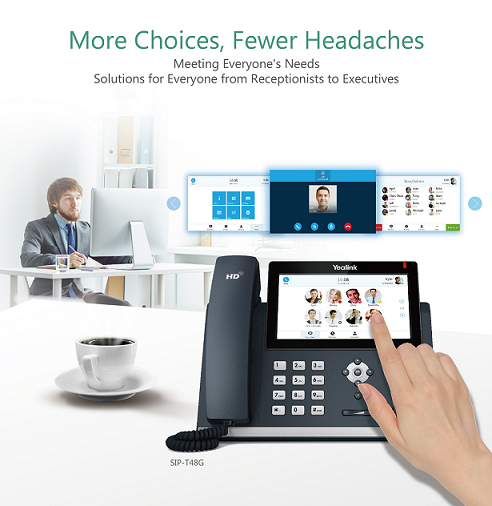 suitable for even the busiest executive.
2) Office 365 Compatibility: Since these models support integration with Office 365, users can take advance of Office 365 services, such as Microsoft Exchange and Skype for Business Update Service.
3.) Skype-Tailored User Interface: The Skype-tailored experience will simplify workflow with its sleek, user-friendly and simple design. It is extremely easy to use, which will lower the cost-of-learning and enhance productivity. The Skype-tailored interface will look crisp & clear on all of Yealink's SFB models, whether the model possesses a graphic, color, or touch screen display.


4.) Easy Deployment & Management: Yealink's Skype for Business phones come with Skype for Business firmware pre-installed for easy setup. You can make your first call in five minutes! Plus, these phones come with four deployment methods. Need more assistance? Local service support is available.
5.) Feature Rich: All five of Yealink's Skype for Business Phones have Optima HD voice (audio) and have productivity enhancing applications, such as a calendar, Skype for Business conferencing, and boss/admin. Depending on what your end users are looking for, different models feature Bluetooth support, phone directory with contact pictures, touch screen, color backlit screen, USB ports, or support of expansion modules. To compare the different models, download the comparison sheet now.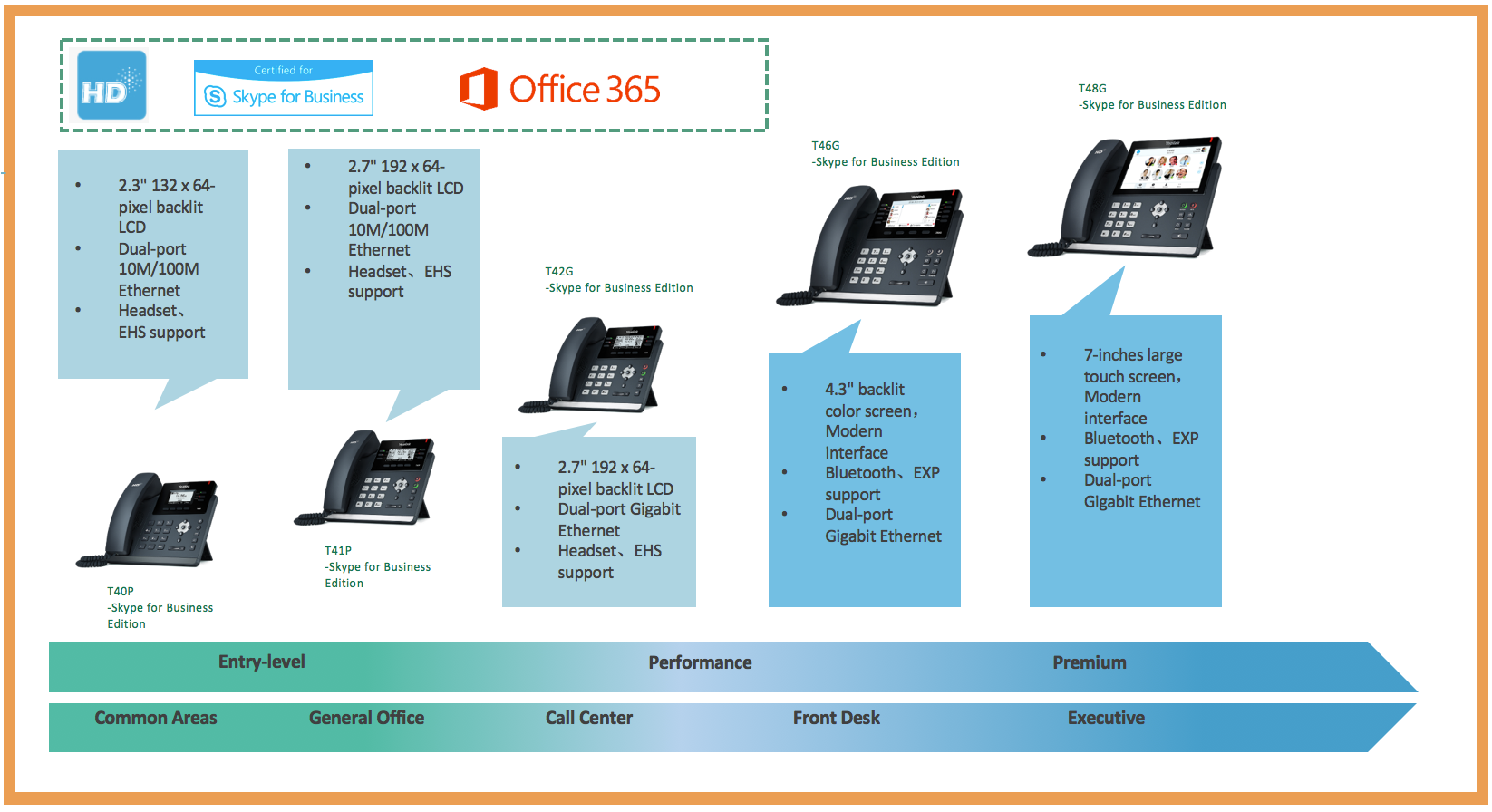 To learn more about how Yealink's Skype for Business HD IP phones can help your customers with their VoIP needs, contact the 888VoIP team at 888-864-7786 or sales@888VoIP.com