Why Should You Become a Yealink Education Reseller?
tburtless
The competition is tough in the Education market, but 
Yealink
 is insistent on helping resellers gain (and win!) more school projects.  Enter the Yealink Education Reseller Certification program.  This program is designed to assist resellers in obtaining more project opportunities.  Above all, you will experience an increase in project win rates.  Learn more about the program, the qualifications, and the benefits of being a part of Yealink's program.
Are you Qualified to be a Yealink Education Reseller?
Yealink's program is divided into two different certification levels: Certified Partner and Advanced Partner.  Both are applicable in North America and will be valid for one year provisionally (through August 2018).  Are you a reseller in the Education Market?  Want to know what certification you would qualify for?  Check out the qualifications here: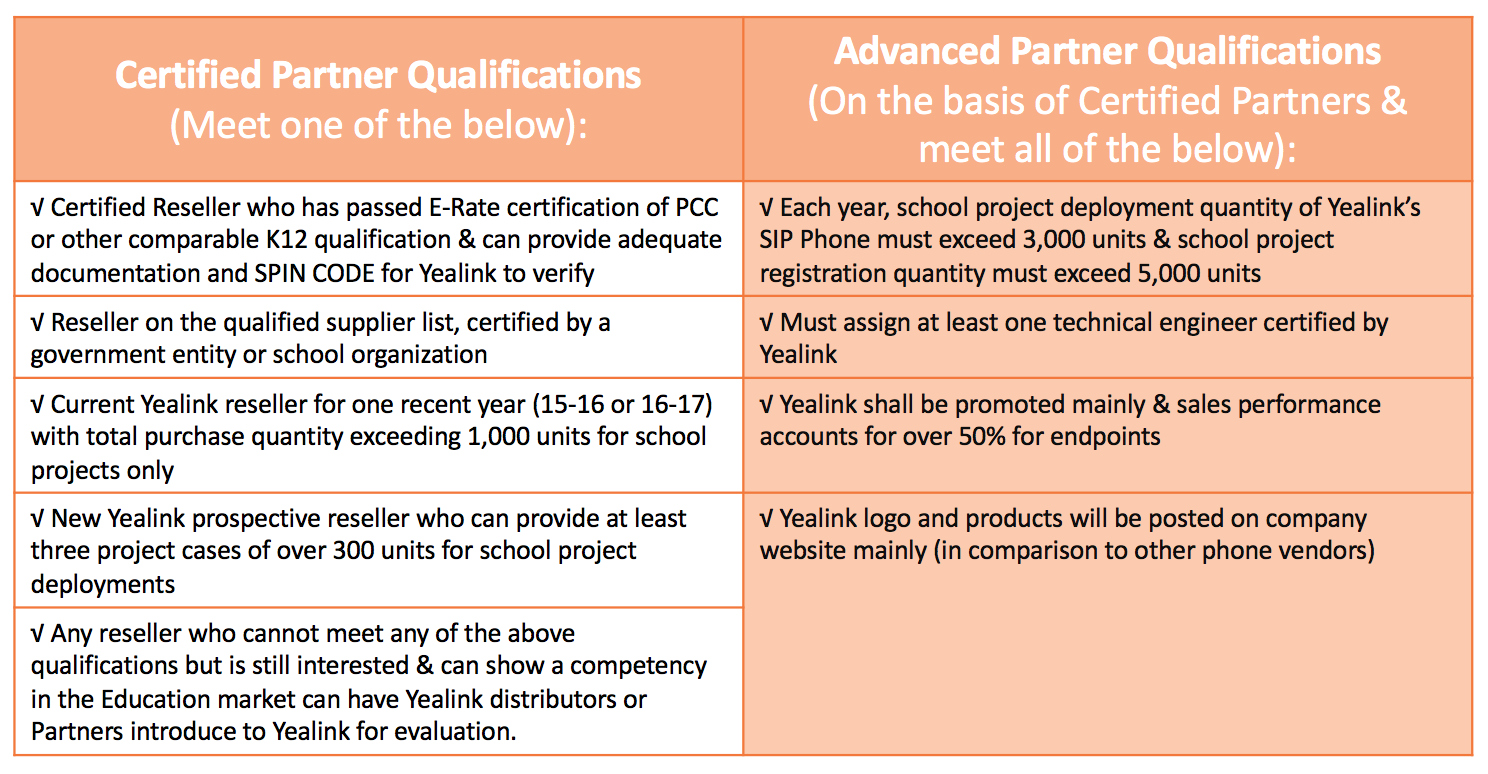 The Program Benefits
Both certification tiers offer resellers a vast array of benefits, making this certification program one not to miss out on.  Partners will receive demo package discounts, MDF incentives, and numerous support benefits. See below to learn about the different benefits you can receive from being either a Certified or Advanced Partner.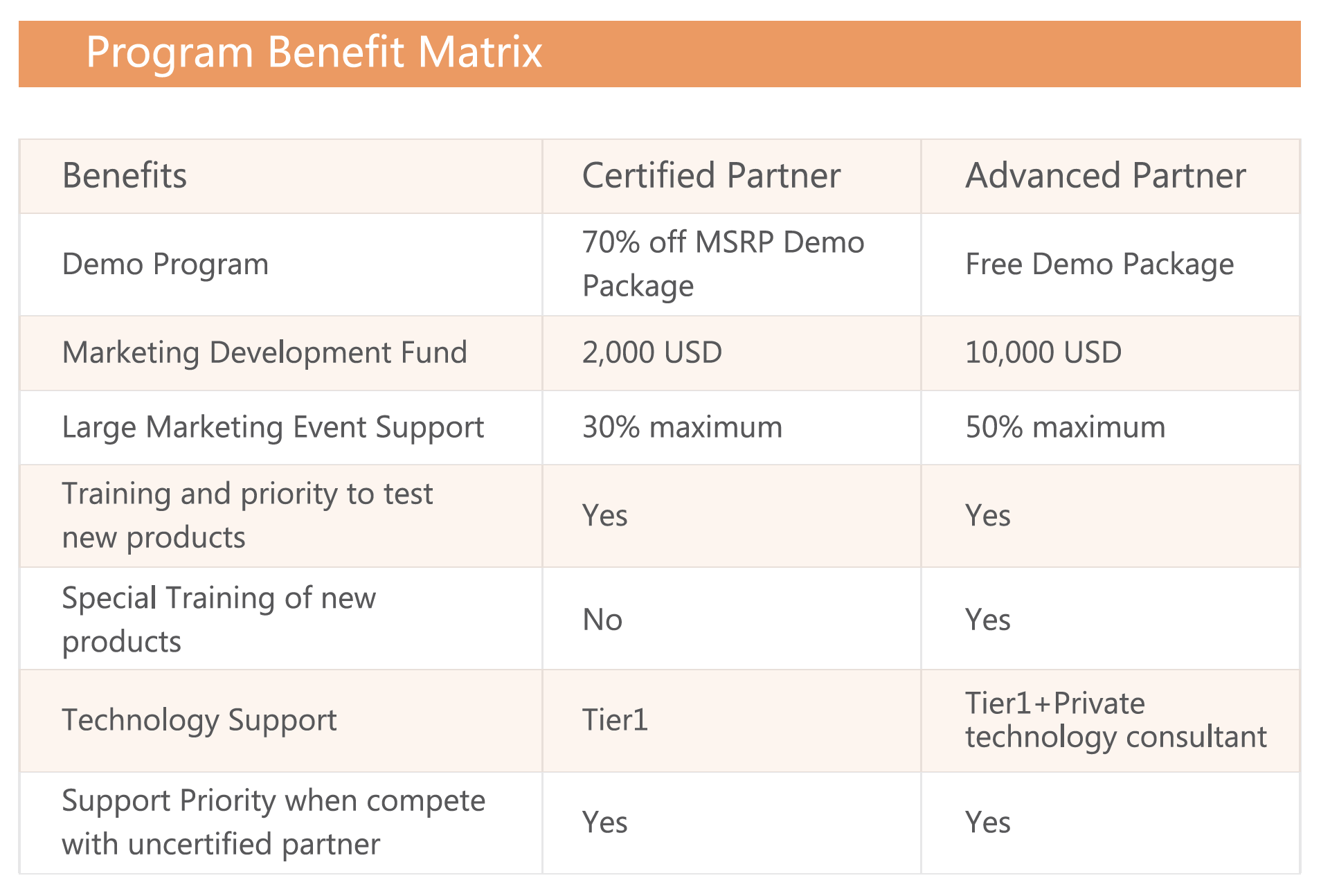 For both Certified and Advanced Partners, you will receive a free extended warranty service based upon the number of units.  For 1000 to 3000 units, you'll receive a one-year warranty for free.  Have over 3,000 units?  Yealink will extend your free warranty to two years.
Next Steps to Learn More & Register…
Interested in becoming a Certified or Advanced Partner?  An 888VoIP sales representative is here to help!  You will prepare a registration document, which your sales representative will then receive.  Afterward, you will fill out an application form for Yealink Certified SI.  Yealink will then evaluate your qualifications.  Depending on your status, you will then receive your certification (with all its benefits!) and a certification logo.  Yealink will review your partner status on an annual basis to ensure you are in the right partner tier.
Contact the team at 888VoIP by calling 888-864-7786 for additional information on this program.
More information directly from Yealink about their Opportunity Incentive Programs can be accessed here.