Simplify Meeting Room Configuration with Yealink's New Tool
tburtless
Yealink is now offering an online tool to assist partners and customers in selecting the right product solutions for their Microsoft Team Rooms. The Yealink Room Configurator caters to your specific meeting space needs by providing a personalized proposal with audio and visual products, ensuring a smooth meeting in whatever type of conferencing space you have.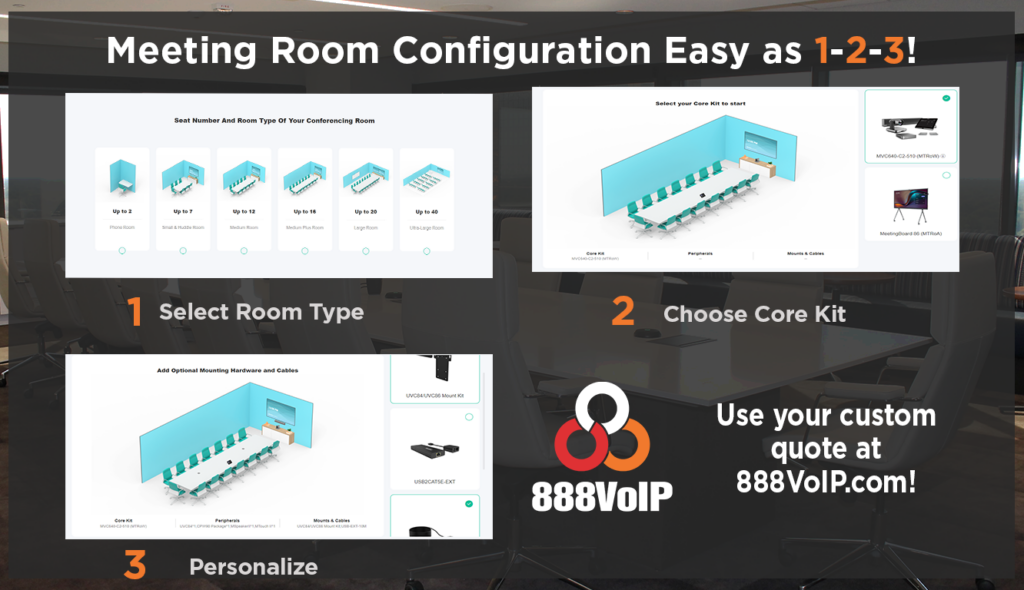 Easy and Intuitive Steps
Simply log in to your Yealink account and navigate to the Yealink Room Configurator. Click Get Started and enter your specific conferencing room details, such as your seat number and room size. From there, the personalization options are endless. Navigate through their add-on options to fine-tune your meeting space.
Do you need seamless plug and play options? Add the MVC-BYOD Extender for a simple and flexible setup that extends up to 100-meters. Is your focus on flawless presentation? Add the WPP20 to your room for wireless, trouble-free sharing. Yealink's Room Configuration makes it easy to add and remove any products to your meeting experience.
When you've perfected the details for your dream conference room, save your proposal and come to 888VoIP to purchase the products you need!
Wondering what other solutions Yealink offers? Head over to their Featured Solutions page to find out more.