Jabra Speak 750: 5 Reasons to Choose this New Speakerphone
tburtless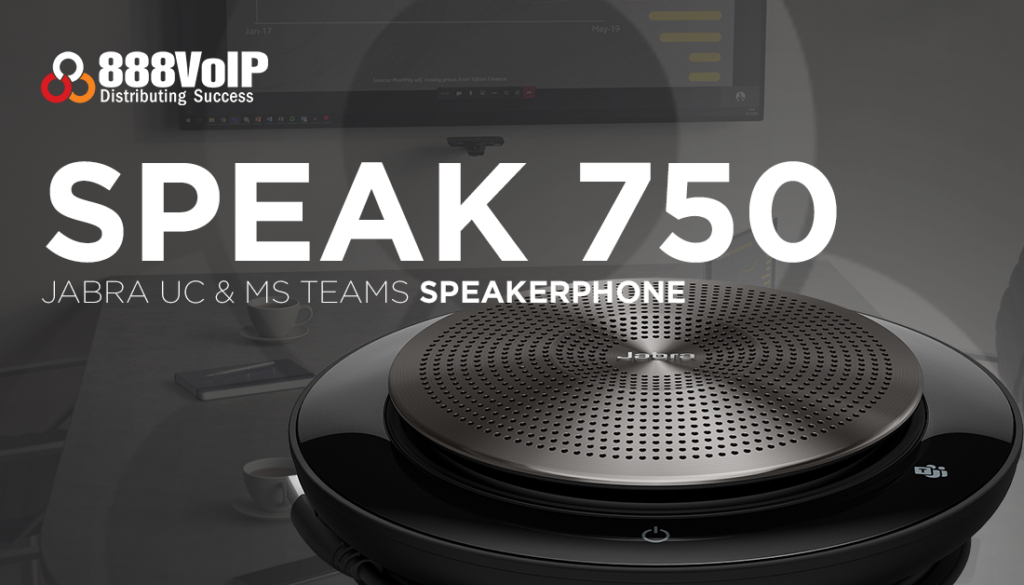 The reality of it? Offices are cluttered with out-of-date, lackluster, or tired devices that are in dire need of a refresh for 2020. Jabra is at the forefront of audio innovation and prove this, yet again, with their newest speakerphone: Jabra Speak 750. As part of the already renowned Speak series, this addition will further enhance collaboration and power up meetings with premium audio. Why enhance your conference space – or even your home offie – with this new speakerphone? Here are five of the top reasons why it is a necessity:
Truly Natural Conversations: Jabra Speak 750 is fully equipped with full-duplex audio, which enables completely natural conversations via speakerphone. Full-duplex audio is advantageous because it allows for both sides of the conversation to be transmitted at the same time. The end result? A conversation that flows the same way as it would in person.
Device Connectivity: The Speak 750 connects to an array of different devices and platforms, including computers, tablets, smartphones, Skype for Business, and Microsoft Teams. Connect to a PC or softphone using the Jabra Link 370 USB Bluetooth adapter. Bluetooth devices are a breeze, easily pairing with a hold of the Bluetooth button. Just follow the voice instructions on your device or laptop to finish pairing.
Instant Collaboration: The device's plug-and-play capability allows users to connect in an instant. Gone are the days of wasting 10% of meeting time on technical difficulties. Users can simply plug-and-play to their laptop, smartphone, or tablet.
Microsoft Teams Version: It is no surprise that businesses are creating a migration plan to transition from Skype for Business to Microsoft Teams. Microsoft even announced a "retirement" date for Skype for Business Online: July 31st, 2021. Since September 2019, all new Office 365 customers have been on-boarded to Teams – with no option of utilizing Skype for Business. Why does that matter when selecting VoIP hardware solutions? It is important to recognize this necessary migration trend in order to protect your investment. Choosing Teams-operable devices is imperative so that you will not need to re-purchase a device that is not certified for Microsoft Teams. Jabra Speak 750 comes in two variants: UC and Teams. The Teams version sports a dedicated Teams button, providing users with quick access to Teams' functions (joining a Teams meeting, accessing Teams voicemails, and more).
Top Audio Performance: Both variants of the Speak feature top-of-the-line audio. An omnidirectional microphone allows for 360° sound pick-up, ensuring that all attendees are heard from all angles. The HiFi grade speaker is ideal for outstanding voice, music, and multimedia experiences. Additionally, Digital Signal Processing (DSP) technology ensures that sound is echo and distortion-free, even when at maximum volume levels.
---
Let's get you and your customers ready to properly tackle communication in 2020. Contact 888VoIP at 888-864-7786 for more information regarding the new Jabra Speak 750 and to get an in-depth look at Jabra's other audio solutions.