ITEXPO 2019: Join 888VoIP & Our Manufacturer Partners
tburtless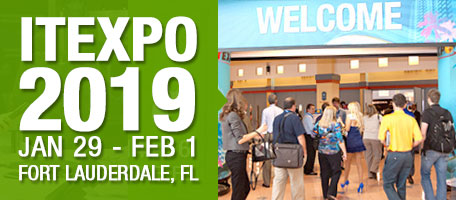 888VoIP, a leading distributor of VoIP hardware and software solutions, recently announced that it will be showcasing its extensive product portfolio and value-added services at ITEXPO, held January 29 –February 1, 2019 at Greater Ft. Lauderdale/Broward County Convention Center. ITEXPO is the communications and business transformation event where influential buyers gather to make their purchase decisions. Meet 888VoIP at booth 213 and in their meeting room (rm. 204) to learn more about 888VoIP's distribution strategies for Value-Added Resellers and Service Providers.
For 20 years, executives, technology buyers, sellers, resellers and manufacturers from companies of all sizes and industries assemble at ITEXPO to forge new business partnerships, collaborate and learn together and from one another. Dozens of conferences sessions, keynotes and panels will be focused on helping attendees move their businesses forward.
Since 2006, 888VoIP has been a world-wide leader in VoIP distribution with a focus on providing a suite of additional services to accelerate partners' businesses. At ITEXPO, attendees can learn about 888VoIP's Channel Advantage Program, which offers managed VARs and SPs access to tech support, advanced API, custom marketing materials, training opportunities, and more. Attendees can also discover how 888VoIP's new distribution facility in Reno, NV will enhance service to West Coast customers and enable them to tap into new western markets.
888VoIP will also be featuring an array of vendor partners in ITEXPO meeting room 204, located directly above the entrance to the exhibit hall. This meeting room provides an opportunity to network with representatives from different tech companies and discuss business opportunities in a more intimate setting. Product demonstrations, short trainings, and meet-and-greets will also be held.
The tentative 888VoIP meeting room schedule includes:
Wednesday, January 30th

1045a-1215p: Yealink
1230-2p: Snom
4-5p: Edgewater

Thursday, January 31st

9-1030a: Snom
1045a-2p: Patton
215-345p: Cisco
4-530p: Polycom

Friday, February 1st
Additional information about Yeastar and Vodia will also be available during both exhibit hall and meeting room times. Contact 888VoIP to schedule a meeting or feel free to stop in while at the show.
Registration for ITEXPO is now open. For the latest ITEXPO news, updates and information follow the event on Twitter at @ITEXPO.