How Will the EdgeView Service Control Center Benefit Service Providers?
tburtless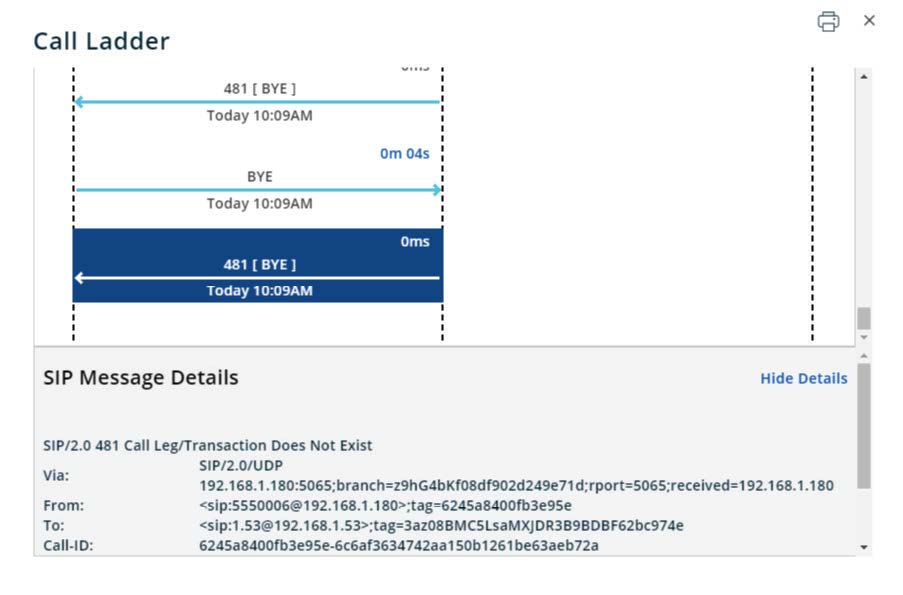 When deploying any UCaaS products, issues can arise – and the truth happens to be that these issues arise more than Service Providers want to admit. The best way to counteract these problems is by being proactive in monitoring & managing solutions both during & after deployment. Ribbon Communication developed the EdgeView Service Control Center – a multi-tenanted management & monitoring solution for real-time communications – to do just that. Ribbon's Network Edge Orchestration has been widely embraced since its development with EdgeView being one of the two big components of the solution. How can EdgeView help you?
What is Network Edge Orchestration?
This term is frequently utilized by Ribbon Communications; however, many wonder if this concept is industry-wide or used specifically by Ribbon. Network Edge Orchestration describes Ribbon's own hybrid Cloud/Edge solution. This solution is an award-winning combination of their EdgeView Service Control Center and EdgeMarc Intelligent Edge™ solutions. The EdgeView Service Control Center handles the management of Intelligent Edge™ solutions, while the devices themselves will actively monitor, secure, and optimize service quality at a customer's site.
Why take advantage of Network Edge Orchestration? The platform will allow users to quickly scale to meet changes in market demand, reduce capital/operations costs, and also provide a high-end customer experience that will lead to a decrease in customer churn.
Using the EdgeView Service Control Center
It can be difficult for Service Providers to deliver, deploy, and troubleshoot high-quality VoIP services (UCaaS). These challenges then lead to high troubleshooting times and unhappy customers. Enter the EdgeView Service Control Center by Ribbon Communications. By using this web-based dashboard, Service Providers can manage service quality, monitor, troubleshoot, and provision from one single place.
How does it work? The EdgeView Service Control Center continuously collects data on SIP sessions and overall network performance from the EdgeMarc devices at a customer's site. EdgeView then analyzes all of the data, which will be transported to the Service Control Center dashboard. Users then can determine the cause of service quality issues, providing customers with a resolution. The EdgeView system also can help with the management of VoIP traffic from IP phones that have their APIs exposed to EdgeView. This provides users with full edge to end views and control. EdgeView also provides users with in-depth metrics and analysis on hot spots. Again, this data allows for teams to be proactive in solving customer issues – often times before the customer even notices something is off.
The key benefits of the EdgeView Service Control Center include:
Complete visualization of the network edge environment
Quick problem diagnosis & resolution
Proactive analysis that allows you to drill down to the cause of the problem
Big data analytics that identify historical trends, allowing you to prepare for the future
Ease of management through one web-based dashboard
The EdgeView Service Control Center is comprised of a multitude of tools for UCaaS management that fall into four different categories:
Provisioning & Management:

Ribbon Zero Touch Provisioning (ZTP) for fast & efficient configuration

System Environment Analysis (SEA) for constant snapshots of a customer's network

LAN Inventory Report for insights on a customer's LAN & any problems
Monitoring & Alerts:

Real-time performance data

Event-based triggers set by the Service Provider, which enable advanced analytics such as Packet Captures and Ring Buffers
Troubleshooting & Remediation:

The ability to go inside a customer's network to identify & analyze issues

Proactive analytics that will allow you to view the actual issue without having to replicate it in order to find the proper resolution
Reporting & Analysis:

Receive a snapshot of network performance on the web-based dashboard

Utilize the reporting platform that enables ad-hoc and scheduled reports – which will include performance trends, device inventory & a multitude of other metrics
The combination of EdgeMarc Intelligent Edge devices and the EdgeView Service Control Center – "Network Edge Orchestration" – creates a powerhouse for Service Providers. To learn more about Ribbon Communications, Intelligent Edge Devices, and other services available from Ribbon, contact the 888VoIP team at 888-864-7786. For more information on Ribbon's Cloud2Edge services – a flexible model that bundles all the tools needed for Network Edge Orchestration into a single monthly price – contact our affiliated Cloud company, CloudCo Partner, at 855-715-8505.