Grandstream Hospitality Communication Solutions
tburtless
Hotels rely heavily upon their communications between reservations, front desk, housekeeping, maintenance, management, and hotel guests. Connecting these users and meeting their unique communication needs is easier than ever with Grandstream. Whether you want to continue using existing technology or upgrade to a solution that you can rely on, Grandstream can help wherever it's needed. See which devices work best for each department below and read how other hotels have implemented Grandstream solutions to improve their operations.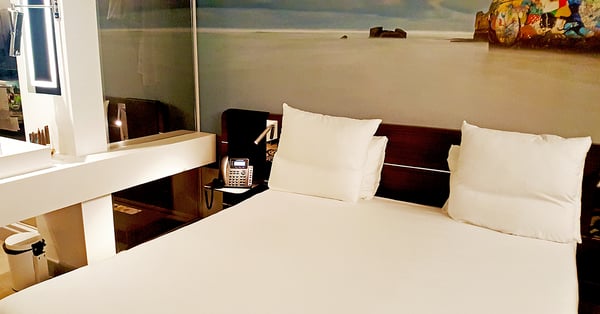 Reservations
The reservations department is the biggest driver for increasing revenue within a hotel. Reservation agents are the first point of contact when interacting with the business. Agents are frequently handling large call volumes and managing guest accounts. Ensuring that they are equipped with the right technology is crucial when trying to secure a sale.
Read how the Swiss Spirit Hotel utilized Grandstreams UCM series of IP PBX's to integrate with their PMS system
Front Desk
As the face of the hotel and guest experience, front desk staff are the backbone of operations. They are managing check in and check outs, and handling calls from guests requesting room service, wake up calls, area recommendations etc. Communicating quickly and efficiently with staff and guests can become overwhelming. With the right technology, front desk workers can organize how they interact with different areas of the hotel to run a smoother operation.
Read how Sonoran Resort used Grandstream's IP Telephony to create a seamless communication solution
Maintenance and Housekeeping
Between room turn downs, managing guest room requests or staying on top of the hotel grounds and maintenance is made easier using Grandstream's mobility solutions. These departments are always on the go and don't sit in an office where they can use a desk phone, so being able to move freely while staying connected is an important part of their day-to-day routine.
Read how Riversong Cottages used Grandstream to build a powerful and Secure WiFi Network throughout their property
Hotel Guests
Hotel guests expect that their room comes with the right tools to make their stay a positive experience, and Grandstream has the right technology to meet the demands of today's travelers. They will want direct access to reliable WiFi and an easy to use tool to get in touch with the hotel. Adding an IP phone in each room with dedicated buttons to connect to different areas of the hotel such as the front desk, concierge, or onsite dining ensures guests are able communicate with the hotel easily.
---
This post was originally featured on the Grandstream Blog by Kim Gunn, Marketing Communications Specialist for Grandstream. To stay in-the-know on everything Grandstream, directly visit their news page.