Microsoft Teams
Work Smarter. Collaborate Effectively.
Microsoft Teams is your one-stop platform for chat, meetings, calling, and collaboration and 888VoIP has all the Teams devices necessary to ensure that users are fully connected. Microsoft Teams will benefit all associates, including remote employees, and benefits numerous verticals, including education for distance learning and healthcare/telemedicine.
Contact us at 888-864-7786 for more information.
Why Microsoft Teams?
Microsoft Teams has the power to transform the way you communicate – whether it's in the office, at home, attending a conference, or working on the road.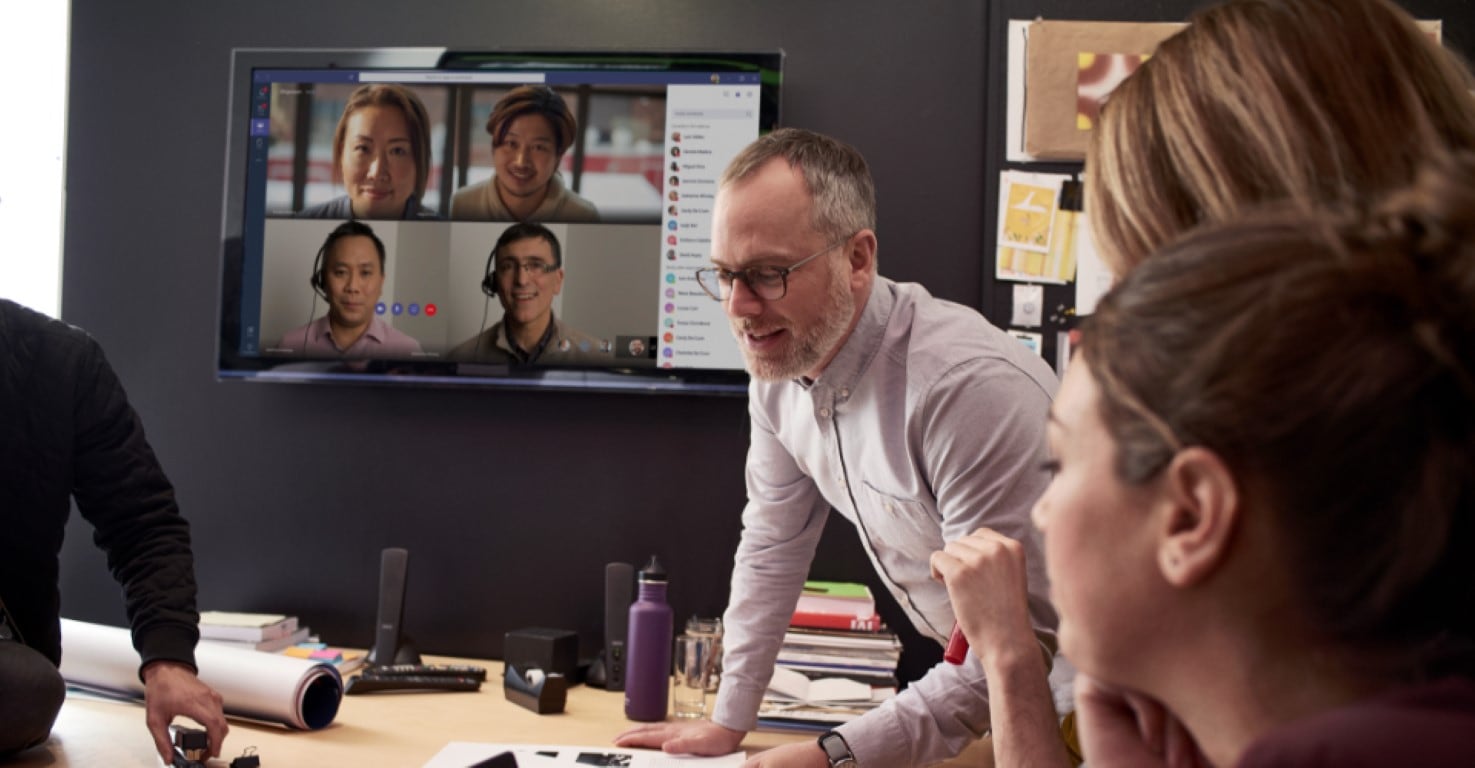 Work Faster
Connection & collaboration is quick, easy, and effective when utilizing Microsoft Teams. When you choose a Teams-Certified Device, you can start your calls and meetings by pushing just one button. And the learning curve? It is quick and easy for associates to work with and get used to the features and Microsoft Teams interface
Work Smarter
Customize Microsoft Teams with the Microsoft & third-party apps associates need.
Learn More.
Works for Anyone, Anywhere
Teams can be utilized anywhere – not just at the office. And Teams is ideal for a variety of verticals. Firstline workers can use scheduling & shift management features, while healthcare associates will benefit from the new Bookings app and chat features. Even IT teams will benefit, as Teams can be managed in one place with simple administration.
Desk & Audio Conferencing Solutions
Desks & conference tables become ultimate collaboration & connectivity hubs when you add a Teams desk or audio conferencing solution to them. 888VoIP has Teams Certified desk phones & audio conferencing solutions that are perfect for office common areas, receptionist desks, cubicles, executive suites, the boardroom and even the personal desk in your home office. These high-quality voice-interop solutions will work seamlessly with Microsoft Teams and allow associates to experience complete communication.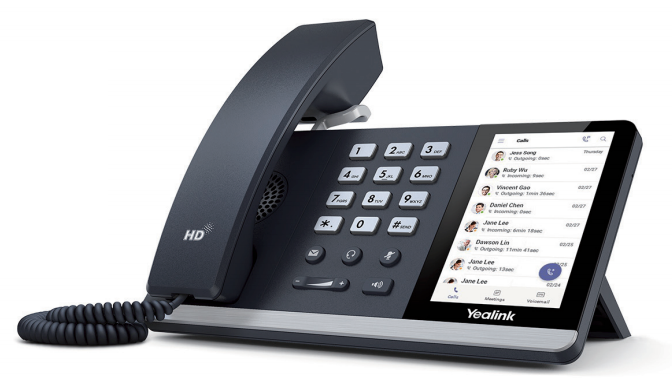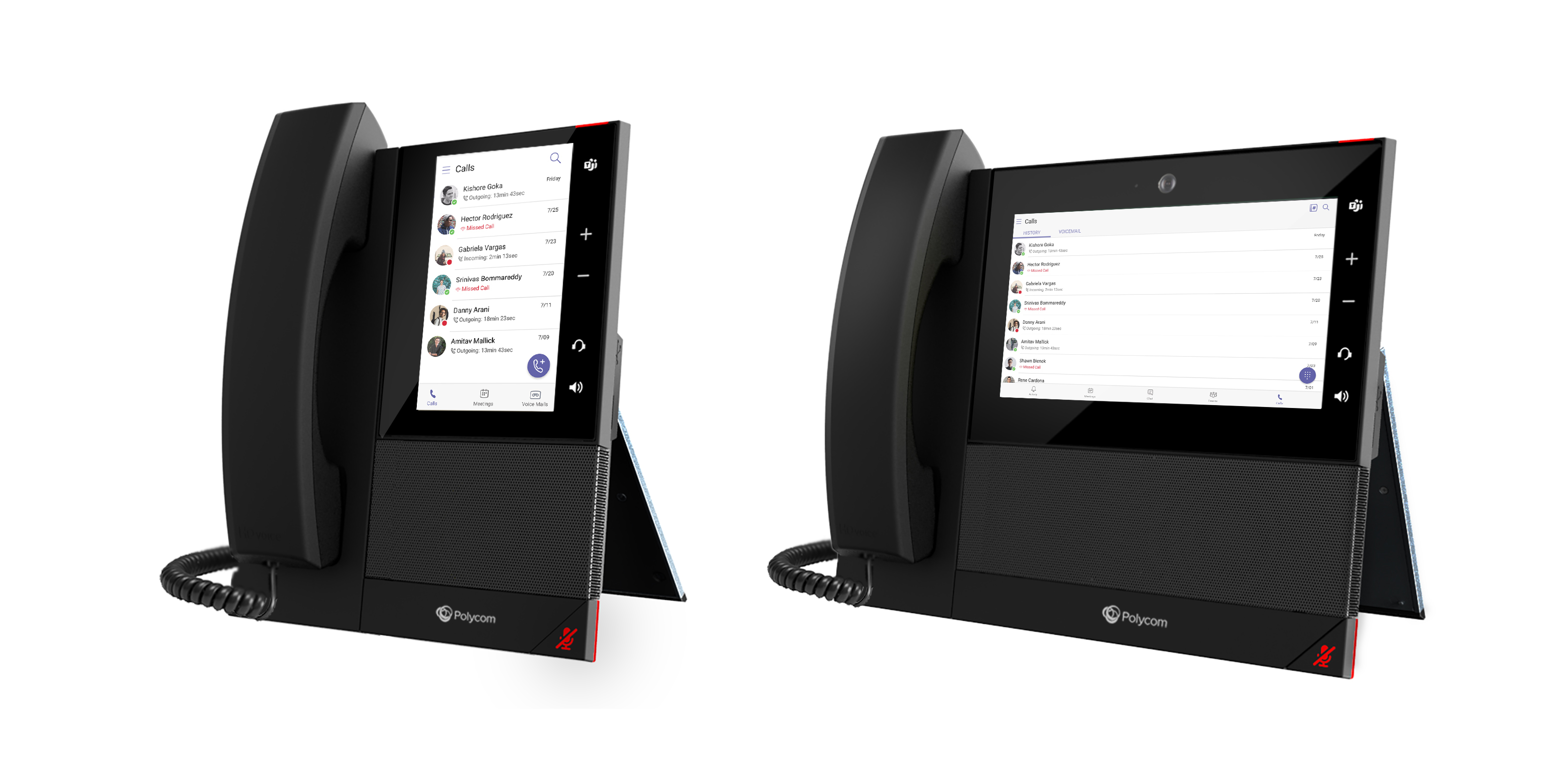 Featured Desk & Conferencing Solutions include:
Yealink: Yealink offers a range of desk & conferencing solutions that the Certified for Microsoft Teams, including the T56A & T58A media phones, T55A Android-based phone, and CP960 conference phone. Each phone comes the familiar Teams interface & experience with Yealink's innovative feature set.
Poly: The Poly CCX Series of Business Media Phones delivers a native Microsoft Teams experience, plus the Poly's legendary audio: Poly HD Voice, Acoustic Clarity, and Acoustic Fence. The Poly CCX Series has a desktop solution for every part of the office: from the common area to the executive corner suite.
Create a Teams Meeting Room
With Microsoft Teams, it's easy to host a video conference with anyone – and to set up a full collaboration hub in the conference room – or even the home office. By using Microsoft Teams, you can meet with anyone, anywhere, and host small to large online meetings. High-quality video, audio, and screen sharing ensure that all attendees have a consistent experience across platforms.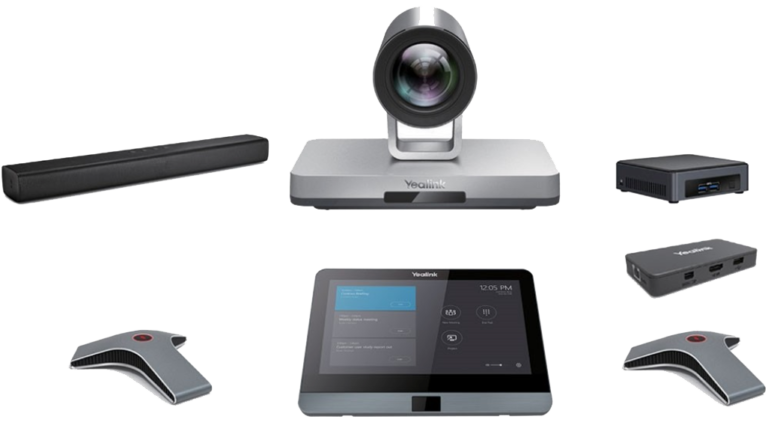 Featured Meeting Room Solutions
Yealink brings the Teams experience to every space & user with video devices embedded with the Teams application. Yealink has developed Room Systems that fit the needs of differing size conference spaces, including:
VC210 Video Collaboration Bar for small spaces
MVC500 for medium conference rooms (6-12)
MVC800 for large meeting rooms (12-20+)
Jabra allows you to make any room into a collaboration hub with their compact yet powerful Panacast. This small device was engineered to be the world's first intelligent 180-degree Panoramic-4K plug-and-play video solution.
Headsets for Microsoft Teams
Enhance the Teams experience by not only seeing – but hearing – others better, clearer, and louder. A Microsoft Teams certified headset will support call control within your Teams calls and meetings, with physical buttons on the headset. These solutions integrate seamlessly into the Microsoft Teams platform and with other Teams-Certified devices.
Teams Trunking, Network & Device Integration
With Patton, you can enhance the value simplicity & efficiency in the deployment and use of IP-integrated implementations for Microsoft Teams. Patton SmartNode VoIP Gateways, Routers, IADs and eSBCs are reliable, cost-effective, and certified interoperable with Skype for Business (including Basic Gateway, Enhanced Gateway and Session Border Control accreditation). Patton offers a complete portfolio of on-premise access devices and Cloud-based services for service providers, integrators, and businesses connecting—and managing—telephony, audio conferencing, and intercoms equipment to Microsoft Teams & cloud-based networks.
✓ Secure SIP Trunking
✓ Virtualized Secure SIP Trunks
✓ Secure SIP Trunk Consolidation & Federation
✓ PSTN Trunk Migration, Hybrid Trunking & Survivability
✓ PBX Integration
✓ Pro-AV Networked Audio Conference/Huddle Room Integration
✓ Legacy Telephone & Fax End-Point Integration
✓ Paging System Integration
✓ Virtualized eSBC, Access Router, VPN Server & Network Gateway
Learn more about unique selling points, Microsoft use-cases, and SmartNode products & features for Team, download the Patton Microsoft Teams guide.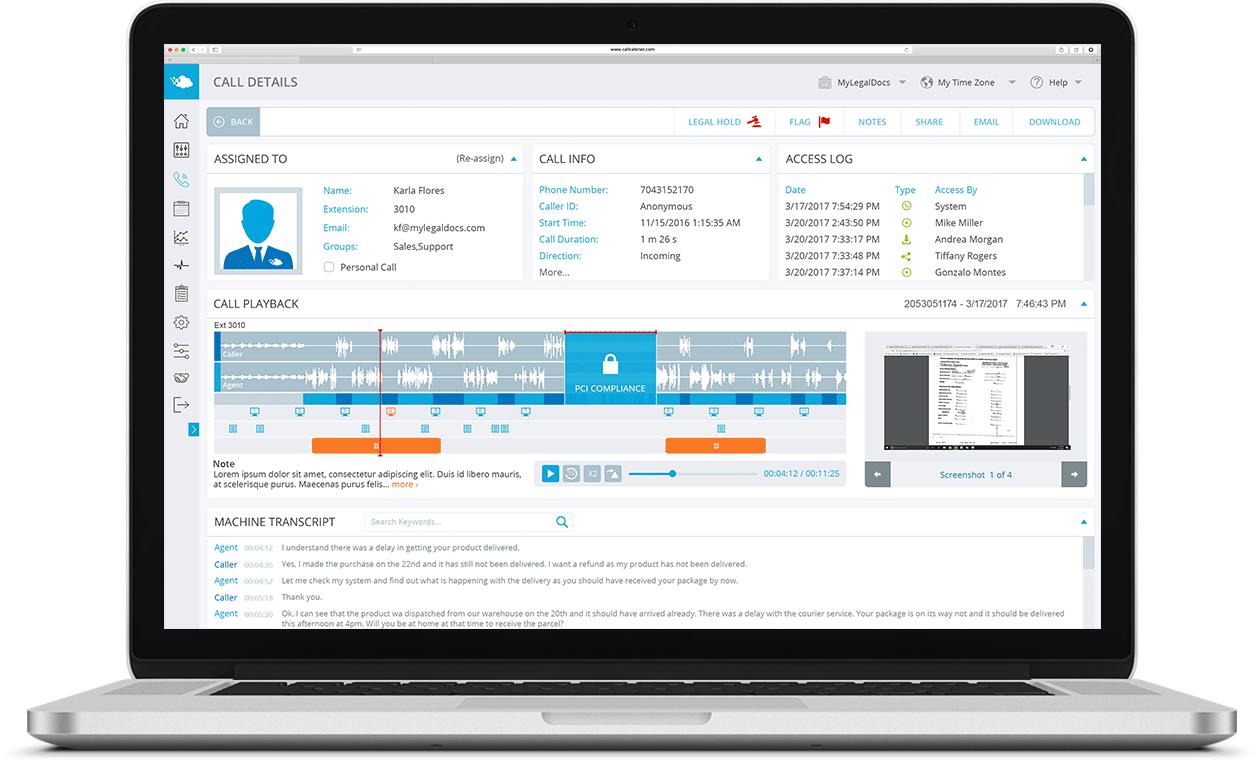 Teams Trunking, Network & Device Integration
CallCabinet Atmos seamlessly integrates with Microsoft Teams, so you can effectively capture call data on softphones, desktop phones, or a combination of both. From the enterprise to the SMB, organizations can record calls and perform quality analysis for Microsoft Teams UCaaS with Atmos' scalable, flexible, monthly Call Recording as a Service (CRaaS). It's simple to deploy into your network by using desktop phones & Teams Direct Routing to capture call data through SIPREC from your SBC.
Direct Call Routing from Ribbon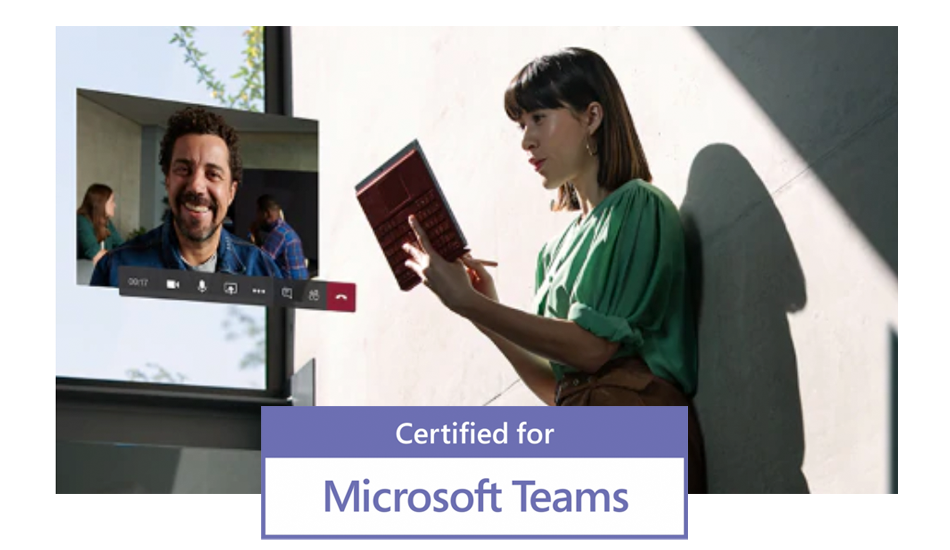 With Microsoft Teams, use existing phone numbers with Direct Routing in Teams Phone System for a complete, full-featured calling experience. Connect PSTN or legacy networks and endpoints to voice calling in Microsoft Teams to integrate voice services & enhance security.
Connect existing telecom providers & numbers to Teams – virtually anywhere
Keep your existing phone numbers
Handle the complex global call requirements of large organizations
Ensure reliability for your cloud-calling deployment
Ribbon is one of the only vendors whose SBCs are officially certified for Microsoft Phone System Direct Routing, including the EdgeMarc 2900, 4800, 6000, and 7000 Series.
Microsoft Teams Updates
Stay up-to-date on all the latest Microsoft Teams products, tutorials, and news.
Enable Direct Routing for Microsoft Teams from the Azure Cloud or Amazon Web Services (AWS) Organizations around the globe are moving...
Read More