Distance Learning Tools to Help Teachers Work from Home
tburtless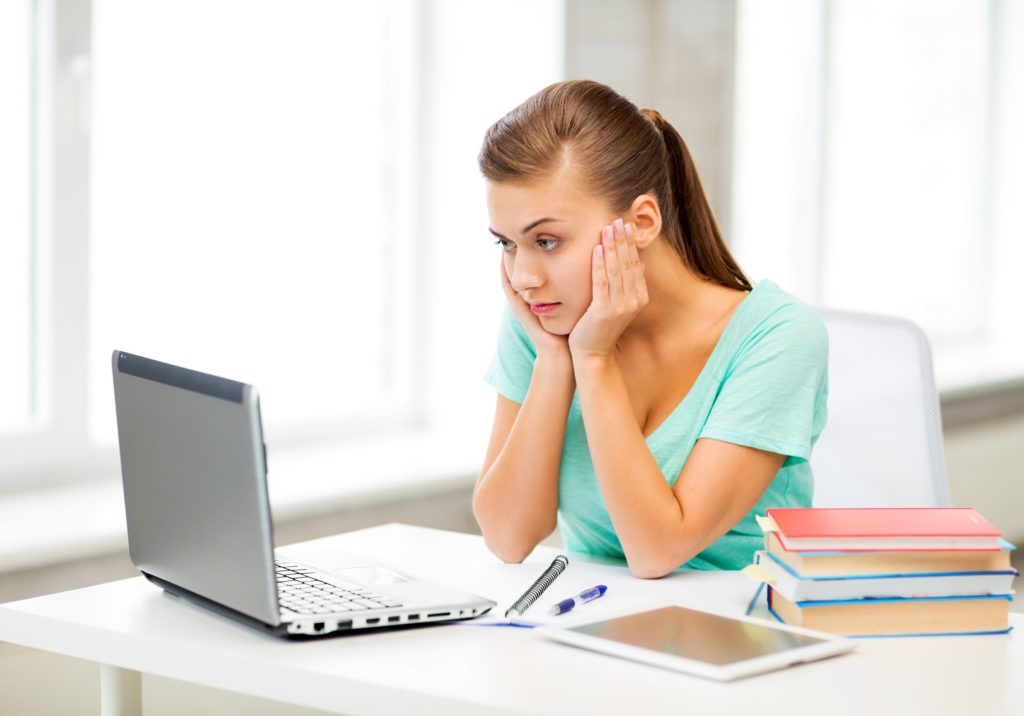 As the current pandemic continues on, teachers will be out of their classroom into the foreseeable future. Their home offices may not be fully equipped for distance learning, but this can easily be rectified by setting up a "learning lab" right from the comfort of their home. By combining the right hardware, software, and apps, all teachers – whether working temporarily or permanently in an online role – can instruct effectively outside of the classroom. Help your education customers by providing them with advice & tips that will assist their educators during this transition.
Video Collaboration Devices
Home offices can be quite small spaces, much smaller than the classroom setting; however, teachers can still turn any workspace into a conference hub by using video. Choose a video conferencing/webcam device that is budget-friendly, compact and can be easily mounted on a small screen. To ensure lighting is not problematic, opt for a camera with a light ring to ensure that time & conditions will not impact video quality. If teachers are able to borrow devices from a district, the best lendable options will be ones that were meant for huddle rooms (such as the Jabra Panacast) and are compatible with video & conferencing solutions that can be accessed at home and are user-friendly, such as Microsoft Teams.
Headsets for Clarity & Mobility
While working from home (and in the classroom), teachers are constantly on-the-go & may be using their cell phone as their means of communication. But, that doesn't mean communication stops. Wireless earbuds allow instructors to chat with their students while moving around. Earbuds are small & comfortable, providing users with professional sound & blockage of annoying background noise (depending on model). It is quick and easy for teachers to pair the earbuds with their smartphone, relying solely on the power of Bluetooth. Jabra offers a wide range of earbuds for personal and professional use, including the Elite Series and Evolve 65t.
Earbuds may not be the choice for everyone, so headsets can still be a viable option. When looking for a headset for distance learning, it is best to look for one that features strong noise cancellation, has a built-in microphone and has a long-lasting battery life (if a wireless option is chosen). Stereo (Dual) speaker options are preferable because the two speakers will further block out background noise & assist in fully immersing teachers in the conversation at hand.
Using Microsoft Teams
Microsoft Teams is on everyone's mind right now and can be used in distance learning situations. Schools' IT departments can currently sign up the entire school for free and help build a collaborative online classroom that their students can access on smartphones, tablets, PCs, or a web browser.
Microsoft Teams suggests that teachers can use the platform for anything and everything including:
Parent/Teacher Meetings
Virtual Science Fairs
Remote "Lunch" to keep classmates connected
Sharing lessons & resources with other educators, parents & staff
Creating assignments, providing feedback & tracking grades
Customizing classrooms with engaging, fun apps including Flipgrid, Turnitin, and MakeCode
Microsoft Teams offers teachers a step-by-step article for getting started with remote learning. Click here to view the guide.
Online Tools to Make Learning Impactful
888VoIP has a seasoned adjunct instructor on the team, who works almost exclusively in "online classrooms," and here are just a few recommended tools to take advantage of when having to turn remote:
The right combination of tools and solutions will empower teachers to excel in a distance learning situation. Looking for desktop communication solutions for teachers, including phones & business-quality headsets? For more information on communication & collaboration solutions for the education vertical, contact an 888VoIP Channel Account Manager at 888-864-7786 or by emailing sales@888VoIP.com.