Konftel Reseller Programs
tburtless
Not only does Konftel offer many different premier audio/video conferencing endpoints, they also have many different programs available to end-users to make introducing them to Konftel as smooth and as easy as possible. Check out some highlights:
Try & Buy
Did you know that Konftel offers your customers the opportunity to try their audio and video conferencing endpoints? With their Try & Buy Program, they get the opportunity to test their products for 30 days without any obligations. Happy with the product? They keep it and pay the invoice. Not sure it's for them? Contact us to arrange a RMA on or before the 30th day, then return the unit in its original packing material. Simple and easy!
Demo Discount
Konftel offers another type of Demo Program. Resellers can buy demo units with a 60% discount on audio devices and 50% discount on video kits.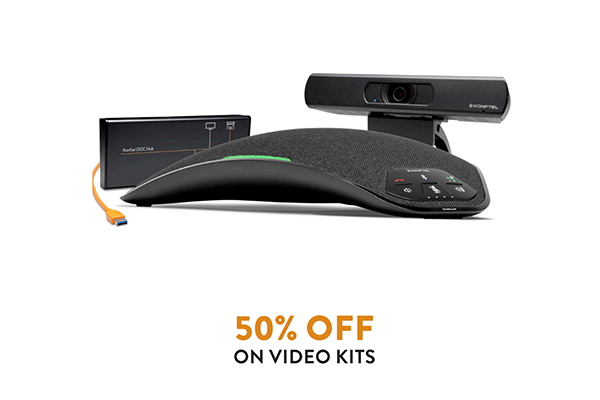 TERMS & CONDITIONS: One product per model and reseller. Discount is 60% off list price/MSRP for audio products, 50% off for cameras or video kits. Demo unit is not for resell, only for demo purposes.

Project-Based Special Pricing
The Konftel Project-Based Special Pricing Program provides premium partners with an up to 10% discount to help increase margins and introduce Konftel to your customers!

TERMS & CONDITIONS: Upfront discount provided through a partner. Pricing valid for 3 months with an option to renew. Konftel reserves the right to change or modify the program.
Public Sector Discount
Those in the applicable Public Sector Verticals can qualify for up to a 5% discount on all Konftel products!
APPLICABLE VERTICALS:
•State and Local Government Agencies
•Educational Organizations
•Federal Government
•Healthcare providers
•Not-for-profit Agencies
Offer valid to December 31, 2022.
TERMS & CONDITIONS: Must ship directly to end-user. Konftel reserves the right to modify or cancel this promotion at any time without notice.
If you are ready to sign up for any of these programs or have any questions,
Contact Our Team!