5 Reasons Why Businesses Need Snom VoIP Phones
tburtless
There are many different VoIP business phone systems available on the market, and with so many options, it's difficult to make the best choice. One player, pioneered in Germany, has been standing out amongst the competition: Snom Technology. Recently acquired by VTech®, Snom VoIP phones offer more than other VoIP business phone systems. The reasons to discover Snom are vast and the top reasons we believe you need to switch to Snom include:
The Variety of Products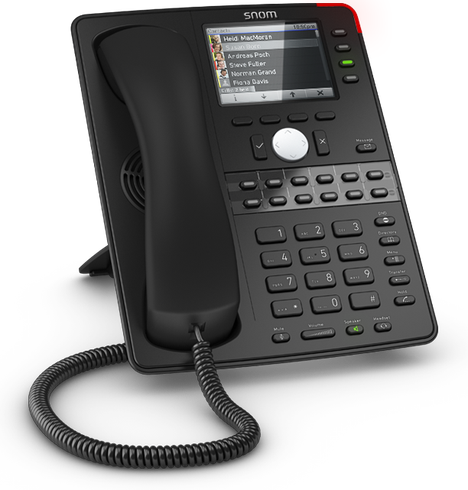 Can many VoIP phone manufacturers also say that they have the widest single source of solutions designed and manufactured in-house? Probably not. Snom not only produces SIP desk and wireless phones, like the M85 Industrial Handset, but also complementary headsets, wireless mic conferencing phones, and hospitality vertical phones (branded VTech). With the wide array of available Snom products, businesses can quickly and easily find the right endpoints for each endpoint user in the office.
To view the full product line up carried by 888VoIP, visit the Snom product page.
Highly Competitive Pricing
Snom products are quite high-end, from their look and feel to their features and performance. While the quality is high, the price is quite competitive and will meet your expectations for entry, middle, and high tier requirements. As of July 2017, Snom's "premium priced" solution prices have changed to be more competitive. How? Snom manufacturers their own endpoint solutions, which allows Snom to share the cost savings and benefits.
Exceptional Pre & Post-Sales Support
Corporate service is one of the top differentiators of Snom. Upon choosing a Snom solution, businesses can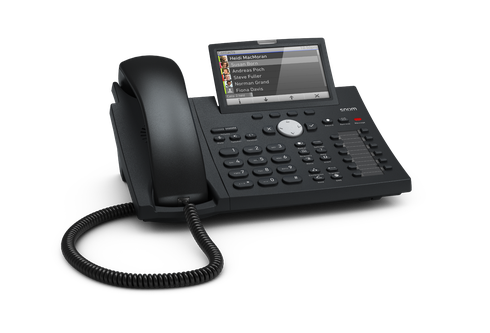 utilize the knowledge of dedicated inside & external field-based Channel Account Managers, as well as Technical Field Sales Engineers. Support continues after making a Snom purchase with "live" technical support that is based in North America.
Product support for Snom branded products is amongst the top. Warranties are best-in-class, with three-year warranties on SIP phones and two-year warranties on conference phones. Need a part replaced? With Advanced Parts Replacements (APR), you will receive a new – not refurbished – part.
Snom VoIP Phones Leverage the Power of VTech
Snom is now backed by VTech, a $2+ billion company that strives to be a leader in VoIP business solutions. What does this mean for Snom? In addition to making the company even more stable, Snom is able to utilize VTech's expertise in telephony, engineering, and manufacturing which will lead to even better, more innovative products. The unified company will also ensure a more diverse product portfolio for the business marketplace.
Fully Qualified for 3CX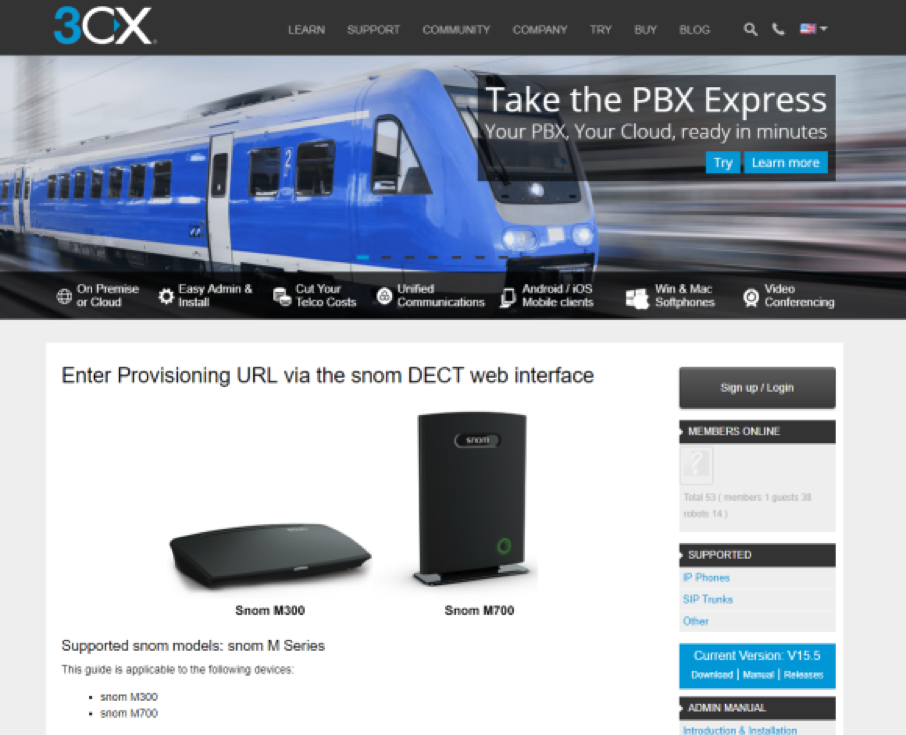 Snom believes in easy management and hands-free deployment, which aligns with the 3CX PBX. For 3CX providers or users, Snom products are ideal. Snom SIP phones, including the Snom D300 & D700 Series, can be used with 3CX. Each of Snom's phones can be easily configured via its web interface, or alternatively to allow it to be provisioned & configured remotely from the PBX interface.
---
Before diving into a Snom VoIP system, test out the solution through 888VoIP, a worldwide leading VoIP distributor. 888VoIP now features a sample purchase program to help you evaluate Snom solutions at low to no risk. Contact the 888VoIP team at 888-864-7786 or by e-mailing sales@888VoIP.com to learn more about Snom and the demo program pricing.
---
Miss our latest Snom webinar? Get an in-depth look at their product line, carried by 888VoIP, by watching it on-demand now.