All You Need to Know about Wi-Fi 6 and Certification
tburtless
Wi-Fi 6 (802.11ax) certified networks continue to be adopted by many major manufacturers and are beginning to dominate the market. There are quite a few reasons for this – faster performance, increased bandwidth, greater security – but what exactly is it? What does it mean to be certified?
What is Wi-Fi 6?
In its core form, Wi-Fi 6 is the newest standard for wireless network transmissions – it's an upgrade over the previous standard that vastly improves efficiency. In fact, it offers an increase in speed up to 40% faster than Wi-Fi 5. However, not all devices are compatible to transmit through means of Wi-Fi 6, so look out when purchasing new products!
Why do my products need to be Wi-Fi 6 Certified?
You know your clients want Wi-Fi 6 compatible devices. Why offer certified devices?
Because not just any product can claim to be Wi-Fi 6 certified – becoming certified involves a rigorous process to ensure that the network can support a high number of concurrent devices without sacrificing performance. The networks are tested in numerous configurations with a diverse sample of other devices to validate interoperability with other certified Wi-Fi equipment.
Not only do certified devices boast better efficiency with their upgrade to the Wi-Fi 6 standard, but the certification has many other points of promise:
Increased capacity for devices
Lower battery consumption
Highest standards for security

Overall, offering certified devices means less issues with compatibility and less troubleshooting in the future. Purchasing a product that has been certified means that you have an authenticated guarantee that this product can transmit between different certified networks – you've got the real-deal, quality product that will work best for your customers.
Where can I get Wi-Fi 6 Certified products?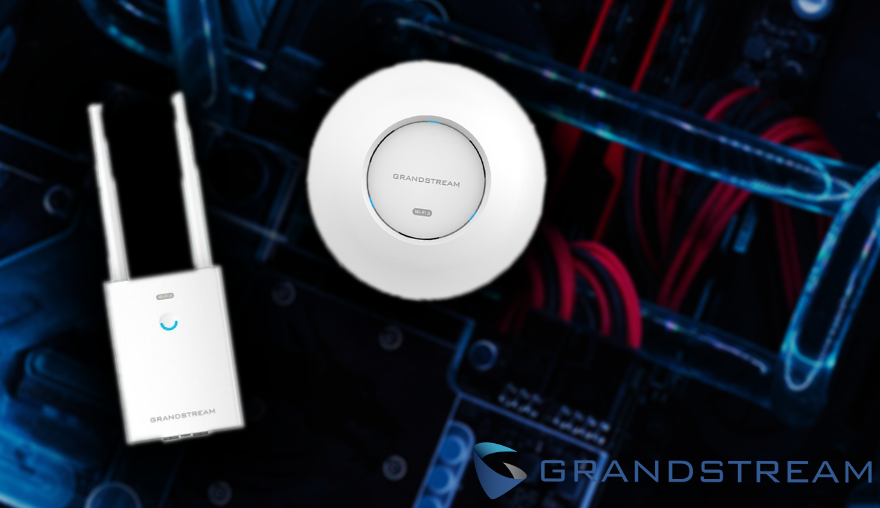 888VoIP is pleased to offer Grandstream products that have been Wi-Fi 6 certified. Grandstream is continually expanding their line of certified products, compatible both indoors and out. Check out what's available now:
GWN7660 – Ideal Wi-Fi access point for medium wireless network deployments with medium-to-high user density, can support 256+ concurrent devices.
GWN7664 – Looking for something that can handle a little more than the 7660? The GWN7664 can support 512+ concurrent devices.
GWN7660LR – Made with Weather-proof certified casing, this long-range model is great for the outdoors. Supports 250+ concurrent devices.

Find out more about Grandstream's GWN Series (Certified and others) in their Deploying Wi Fi 6 Find Out More About The Grandstream Product Line Webinar.