A Brand-New Experience Coming to 888VoIP September 2021
tburtless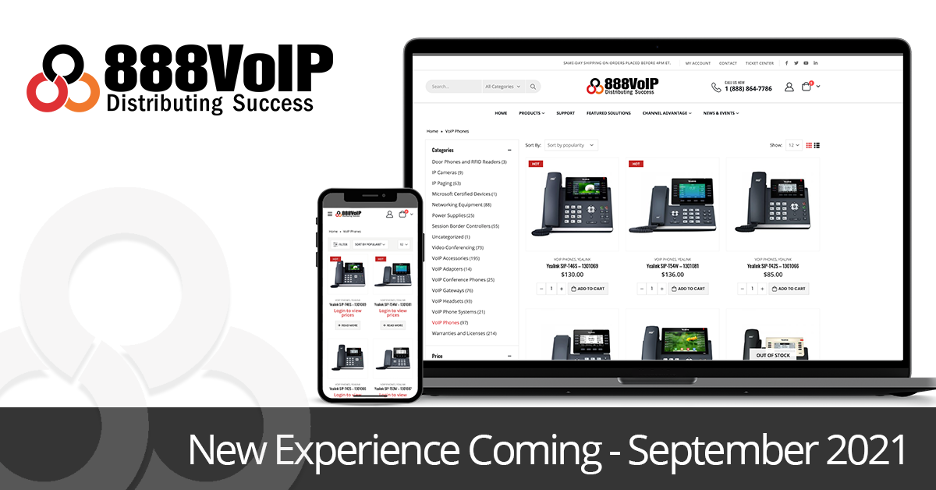 Our new site has been designed to provide a similar look and feel as the previous release. The integration to the webstore and the feature functions of the customer portal is where the most significant enhancements have been made. A cohesive experience that makes finding information quick and easy! 
We have simplified and improved functions that matter.
Enhanced Account Access
Updated Order History
Expanded Selection & Search
Detailed Product Information
Simplified Checkout Process
Live Chat
This is only the first step in our development roadmap, and we can't wait to show you what we do next! Spoiler Alert…. Improved API coming soon!
Please note the following dates:

Site Migration: September 25-26 2021
(During this period existing services may be affected.)
Public Launch: September 27, 2021