888VoIP Named a Yealink Platinum Distributor for 2021
tburtless
888VoIP has been named a Yealink Platinum Partner for the ninth consecutive year.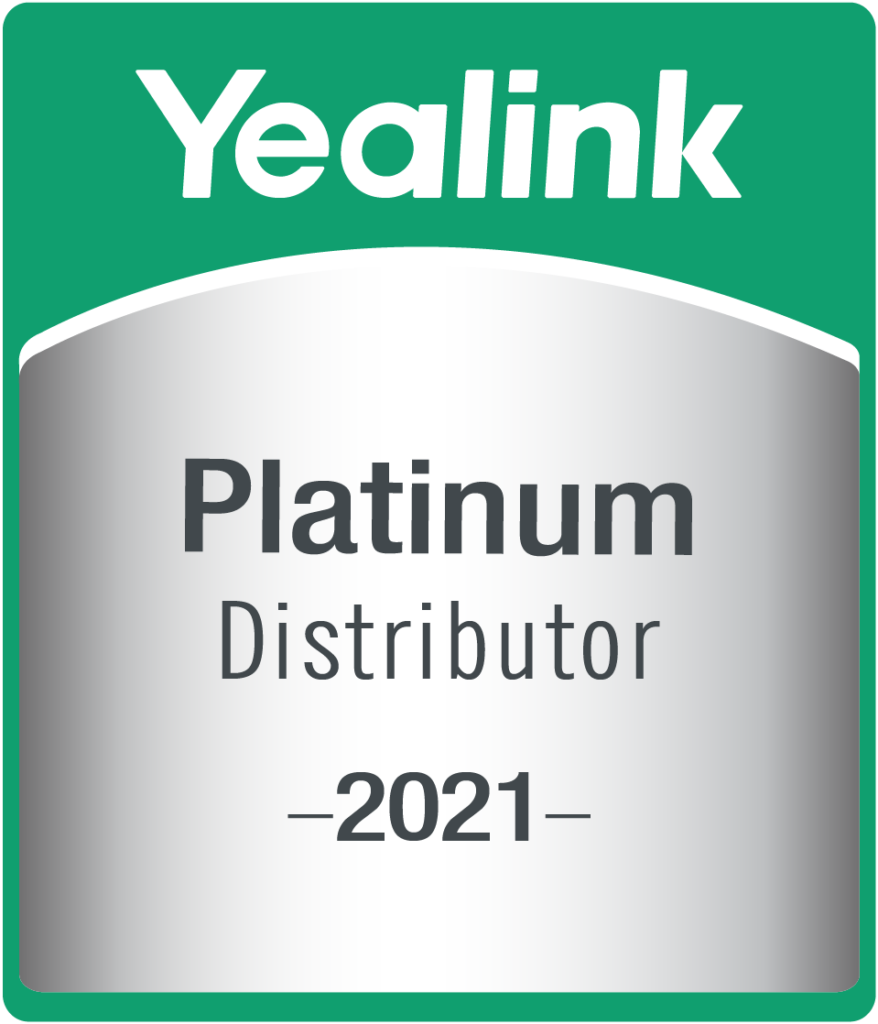 888VoIP, a leader in VoIP hardware & software distribution, has once again been awarded the prestigious designation of Platinum Distributor by Yealink, a global leading unified communication (UC) solution provider. 888VoIP obtained this highly regarded title by demonstrating an unwavering commitment to growing Yealink product lines despite a global pandemic in 2020. 888VoIP has continuously accelerated Yealink business by addressing individual customers' needs & creating proper, thorough Yealink deployments that address customers' goals. All 888VoIP associates, as well as the ever-growing channel of Resellers, Service Providers, and Integrators, have greatly contributed to the company receiving Platinum Distributor status.
"We are highly honored to receive this distinguished distributor status for the 9th straight year, as it shows 888VoIP's dedication and determination to Yealink product line growth. We are confident that our successful partnership with Yealink will continue to flourish in 2021 and the upcoming years," said David Vance, Chief Operating Officer of 888VoIP, "The Yealink & 888VoIP teams work extremely hard and collaborate very well with one another. We look forward to working with Yealink on all the new technologies and products being introduced. It is great to see that all efforts translate to success for both companies."
Given the extensive range of the Yealink product portfolio, 888VoIP has been able to fulfill the needs of varying vertical applications, deployment scenarios, and end-user preferences. A wide array of Yealink solutions are available through 888VoIP, including some of the newest cutting-edge devices for Microsoft Teams. With COVID-19 bringing remote working and learning to the forefront of daily lives, the utilization of Teams and the demand for certified devices is higher than ever. 888VoIP managed partners have voiced a desire for Teams-related products and Yealink has answered with high-performance phones & accessories, including the MP56 Teams phone, MeetingBar A20, and the latest released WH6 headset series. Yealink devices, both UC & Teams models, have opened new sales avenues for 888VoIP partners. Based on the collaborative success and thriving relationship between these two companies, 888VoIP foresees the Yealink partnership to continue being prosperous in 2021 and beyond, and hopes to continue to be a Yealink Platinum Distributor for years into the future.
In addition to offering Yealink solutions, 888VoIP also further enables managed partners' success by providing access to their Channel Advantage Program. Partners can utilize the expertise of the entire 888VoIP team with 888VoIP associates handling backend procedures and processes. By leveraging the 888VoIP team, partners can focus their attention on sales and providing service and support to their end-user customers. Channel Advantage services include provisioning, full-cycle logistics, advanced technical support, marketing packages, private warehousing, and more.
About 888VoIP
Since 2006, 888VoIP has been a leading distributor of VoIP hardware and software solutions, working diligently to drive the success of managed partners by identifying & understanding their project-specific requirements. By creating tailored solutions to fit customers' unique needs, 888VoIP assures that partners' businesses flourish. 888VoIP Channel Advantage, a comprehensive backend processes program, providers partners with access to the expertise of the 888VoIP team. Customers can leverage 888VoI's team for all business needs, including provisioning, full-cycle logistics, inventory management, technical support, training, marketing, and more. Learn more about 888VoIP by visiting https://www.888VoIP.com or calling us at 888-864-7786.