Hailed as "the best telephones in the world," Snom is a leader in VoIP telephone solutions. Snom is globally known for its high-quality and feature-rich business telephones. Snom products focus on superbly designed audio, sophisticated software, and unparalleled craftsmanship that leads to an elegant and sleek phone design.
Contact us at 888-864-7786 for more information.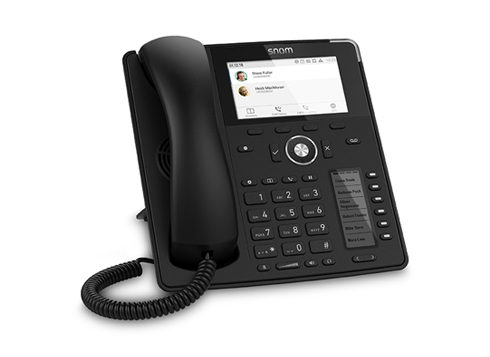 Snom D785 Desk Phone
This is next-generation VoIP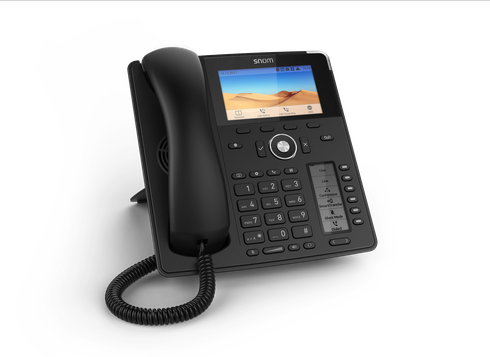 Welcome the Snom D785 to the family of advanced Snom IP phones. With its elegant design, high-resolution display, and a second screen for dynamic contact management, this IP phone meets all the demands and requirements of any office setting. Tie all those attributes in with the phone's integrated Bluetooth and USB port and users will have all the functions necessary for enhanced communication.
Unprecedented HD audio quality is made possible with the Snom D785's integrated Digital Signal Processor (DSP). Snom boasts over 20 years in audio engineering which ensures that Snom solutions provide the best sound quality for any application.
The sleek, clean design of the Snom D785 and its large high-resolution cloud display are perfect for every desk and any working day. The newly designed user interface and second screen make this phone more intuitive than ever. Because of the second integrated display, many applications can now be managed quickly and efficiently. The D785 allows you to set up 24 one-touch keys which allow you to manage group calls & speed dial/function keys.
The Snom D785 perfectly combines advanced technology with refined design, setting new standards for IP phones.
C620 Wireless Conference Phone
Freeing your from the clutter of wires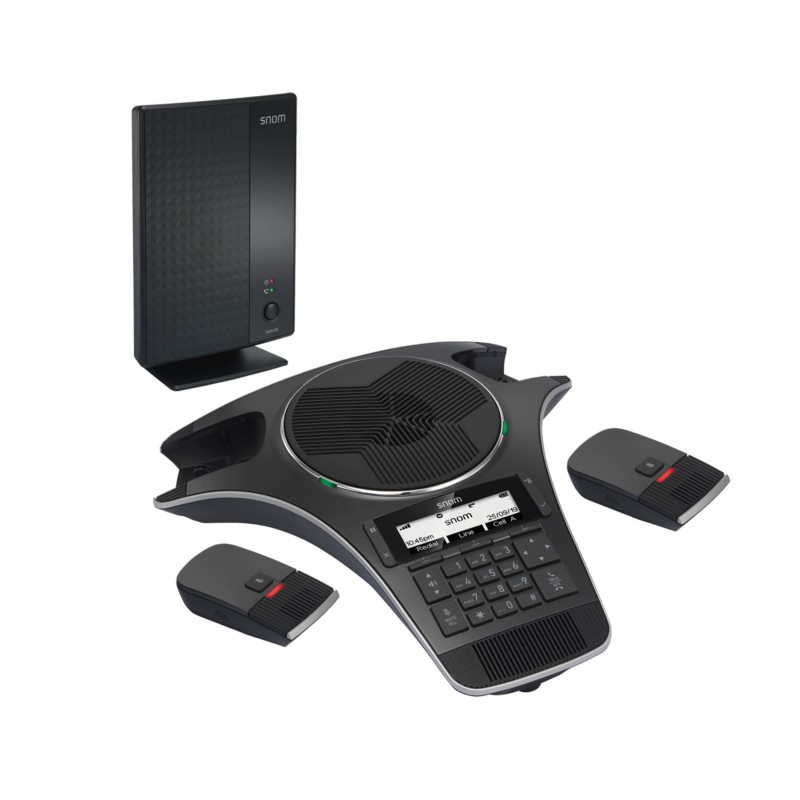 Collaboration is even better with this new wire-free conference phone from Snom. The Snom C620 uses DECT 6.0 technology and includes a SIP DECT base and docking station, charging the phone with up to 24 hours of talk time. Your two wireless microphones also quickly charge by simply being placed in the phone's built-in charging bay.
Want to accommodate a larger meeting? Add up to two accessory C52-SP DECT expansion speakerphones and enhance the C620's capabilities.
The C620 features:
√ Full-duplex speakerphone
√ DECT 6.0 Technology
√ 24 hours of wireless talk time for narrowband, 12 hours for wideband
√ Support of 3 lines/SIP accounts
√ Ideal for all sized conference rooms
√ 200 entries in the call history & local phonebook
C520 SIP Conference Phone
Frustration-free calls & meetings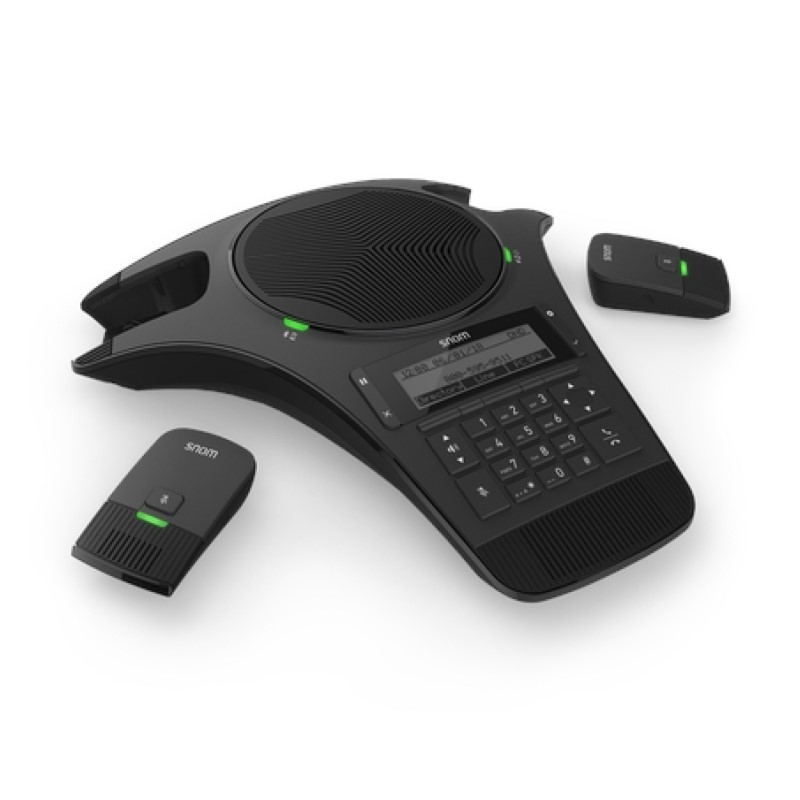 Small businesses, home offices, and large conference rooms can all take advantage of the new Snom C520 SIP conference phone, sporting both Bluetooth & DECT 6.0 technologies. This system can function as a personal workspace device, replacing the need for both a deskset and a conferencing unit. You can easily connect your cell phone or  pair a Bluetooth device/DECT headset and take a hands-free call.
The C520 features:
√ Full-duplex speakerphone in base
√ Support of 3 SIP lines/accounts
√ Wireless expansion with C52-SP speakerphones
√ Bluetooth connectivity
√ HD voice quality
√ 12 hours of talk time per wireless mic
PA1 Public Address System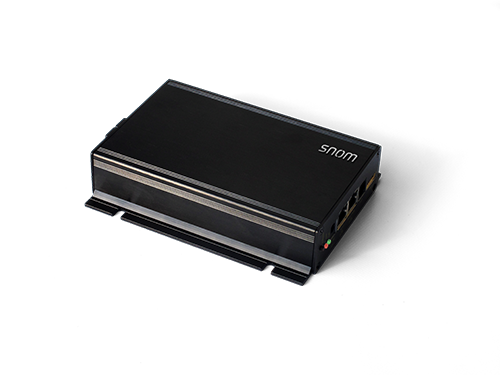 The Snom PA1 – Public Announcement System augments your existing SIP PBX with another component of modern communication. The PA1 unites the functions of a telephone with a high-performance digital amplifier for broadcasting announcements and supplying background music to assigned rooms, hallways, and office floors.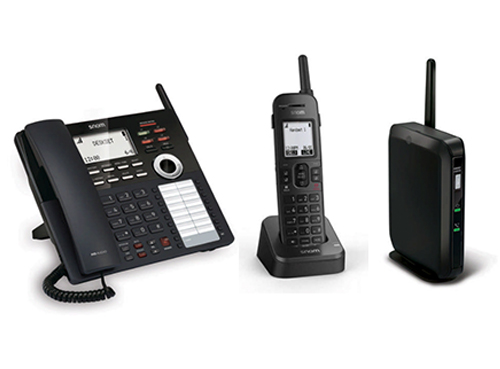 The Snom M-KLE Series improves mobility with its cordless family of phones, which feature four programmable LED backlit line keys on the handsets and desksets. Start with the M100 KLE SIP DECT 4-Line Base Station and add up to 10 phones in the Snom KLE DECT 4-Line Series, including the M10 and M10R SIP DECT Handsets and the M18 SIP DECT deskset. With key system emulation, the M100 KLE Series handles shared line appearances locally without the need for shared call appearances (SCA) support from your provider. This allows an easy and intuitive method for your customers to see incoming calls, hold calls, and resume calls from any handset or deskset – with the simple press of a button
Snom Updates
Stay up-to-date on all the latest Snom products, tutorials, and news.