CyberData SIP-Based Endpoints
CyberData designs and manufactures cutting-edge products for SIP-based Application Endpoints for Unified Communications. They specialize in innovative and cost-effective IP paging and access control peripherals that are designed to enhance SMB through Enterprise level VoIP phone system installations.
Contact us at 888-864-7786 for more information.

The CyberData Multicast Speaker
The most cost-effective paging speaker on the market.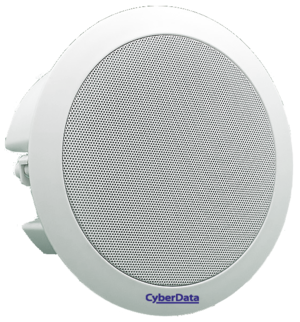 Perfect for schools, universities, the SMB, or anywhere there is a need for mass communication on a limited budget! Use the Multicast Speaker (011458) in multiple ways: with an IP PBX server or VoIP phone that supports multicast, with CyberData's SIP Paging Server with Bell Scheduler, or with CyberData's Multicast Microphone.
√ Plays audio from multi-cast
√ TLS security for auto provisioning
√ Support for 10 multicast paging groups
√ Network-adjustable speaker volume
Reseller Programs to Enhance Your CyberData Business
New NFR Program & Free Design Services to boost your sales
NFR Program: Exclusively through 888VoIP. As the only distributor administering this program, Resellers taking advantage of the NFR Program will be able to:
Purchase discounted devices for testing

Create demo kits

Obtain product training

Access live domestic technical support

…and more!
Free Design Services: Take advantage of CyberData's free design services when working on a deployment. These complimentary services include:
Floor plan review & endpoint placement recommendation

Scope of work & Bill of Materials with MSRP pricing

Marketing collateral

Network connectivity diagrams

Specific PBX interop/config guides
Secure & Monitor Access
Use your new or existing VoIP network to enable access and security control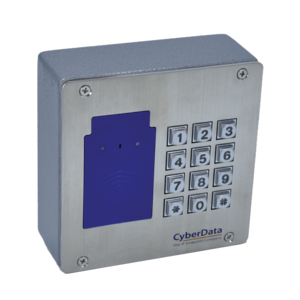 CyberData's SIP-based access control endpoints use existing VoIP network infrastructure to securely unlock and lock gates and doors. PoE-powered and neatly encased in a secure outdoor-rated case. Choose the device that best fits your needs: keypad, RFID, or RFID with a keypad.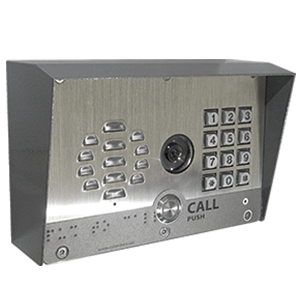 CyberData's extensive line of audio & video outdoor SIP-enabled intercoms deliver two-way communication and secure access control of your VoIP phone system. Perfect for a multitude of settings, including residential facilities, schools & universities, retail businesses, warehouses, garages, and more.
Paging
Effective notification endpoints
CyberData's Power over Ethernet mass notification devices are perfect in a variety of indoor and outdoor environments. They provide an easy method of implementing IP-based one-way or two-way paging for VoIP phone systems. Their extensive paging line includes speakers, horns, ringers, amplifiers, microphones, and more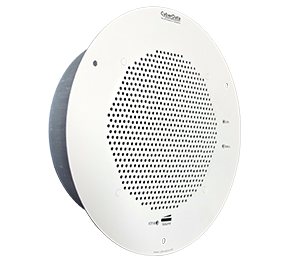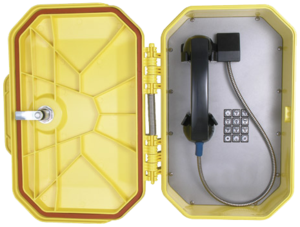 Industrial VoIP Phones
Keep the harshest environments in communication
CyberData's new line of PoE-enabled SIP ruggedized phones combine the benefits of VoIP with a rugged designed phone, built to withstand hard environments such as extreme temperature, bad weather, and vandalism. Ideal for oil rigs, shipping ports, large campuses, subway stations, highways, tunnels, and similar settings.
It's easy to seamlessly integrate Yealink UC devices with CyberData solutions to create a complete system. Yealink phones, like the T46S, can integrate with CyberData bells, intercoms, and paging systems to create a multicast paging security solution. The Yealink T58V Smart Media Phone can sync with a CyberData outdoor video intercom, allowing you to view who is at the door from the comfort of your own desk.

CyberData Updates
Stay up-to-date on all the latest CyberData products, tutorials, and news.