888VoIP and Peplink Announce Partnership
tburtless
888VoIP, a top distributor of VoIP hardware and software solutions, has announced its partnership agreement with Peplink, an industry-leading manufacturer of high-performance networking solutions. Through this partnership, 888VoIP partners will gain a competitive edge by including Peplink's range of exceptional, durable, and effortless solutions to their product mix.
Since its inception, Peplink has been producing a wide range of unbeatable networking solutions that are optimal for a variety of users, from the home office to enterprise-branch networks. By migrating to a Peplink SD-WAN solution, users have experienced an increase in bandwidth, higher WAN reliability, and cost savings. 888VoIP will offer all the Peplink solutions necessary to build a software-defined network that is both painless to configure and seamless to integrate.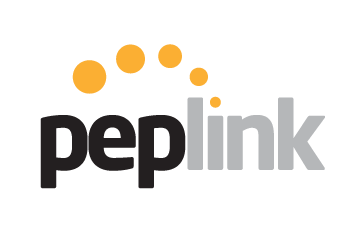 "We are excited to add Peplink's innovative and feature-rich solutions to our product portfolio," said David Vance, Chief Business Development Officer at 888VoIP, "These products will provide more growth opportunities for current and future 888VoIP customers. With Peplink's state-of-the-art equipment, our customers are going to have another way to enhance their offerings and propel their business in an ever-challenging market."
As a distributor of Peplink solutions, 888VoIP will now be able to provide partners with Peplink's cutting-edge suite of networking solutions, which include:
Balance Series Routers: Straightforward yet powerful routers, with ideal models for small offices with only one to 60 users all the way to large enterprises with thousands of users
SD Switch with modern cloud-based management and unbreakable power
Surf SOHO SMB Professional Grade Router that is secure, solid, and easy-to-use
"We at Peplink are proud and excited to be bringing our SD-WAN products and services to 888VoIP and their clients," said Keith Chau, General Manager for Peplink, "We look forward to combining Peplink's market-leading SD-WAN technology with 888VoIP's commitment to quality connectivity in a continued effort to bring unbreakable, uninterrupted, jitter-free VoIP calls to all."
Peplink is a significant addition to 888VoIP's product catalog due to the immense benefits the solutions will offer 888VoIP partners. The networking manufacturer is known for products that are dependable and stable, rigorously tested in a dedicated software testing lab to beat users' expectations for speed, reliability, and durability. Additionally, Peplink offers superior technical support, which has gained praise from customers in all industries. The physical construction of each product, along with a multitude of features, will appease the growing networking needs of users.
In conjunction with the new Peplink products, 888VoIP partners can also take advantage of 888VoIP's Channel Advantage Program. This program allows partners to utilize an array of invaluable services that the 888VoIP expert team provides. These services include provisioning services, advanced API, technical support, marketing, training materials, and full cycle logistics.
To learn more about Peplink routers, access points, switches and more, contact 888VoIP's expert team at 888-864-7786 or view the Peplink product offerings on 888VoIP's Product Portal.