10 Reasons To Choose a Jabra Engage Wireless Headset
tburtless
Improving customer satisfaction is at the top of every associate's mind in busy customer-centric environments. Call center representatives, agents, civil servants, traders, and financial advisors listen and talk to customers for a living – so boosting the customer experience is key. Jabra Engage wireless headsets were expertly engineered to do just that, driving satisfaction with a range of features that enhance calls and conversations. As if that as not enough of a reason to switch to Jabra Engage, here are ten others: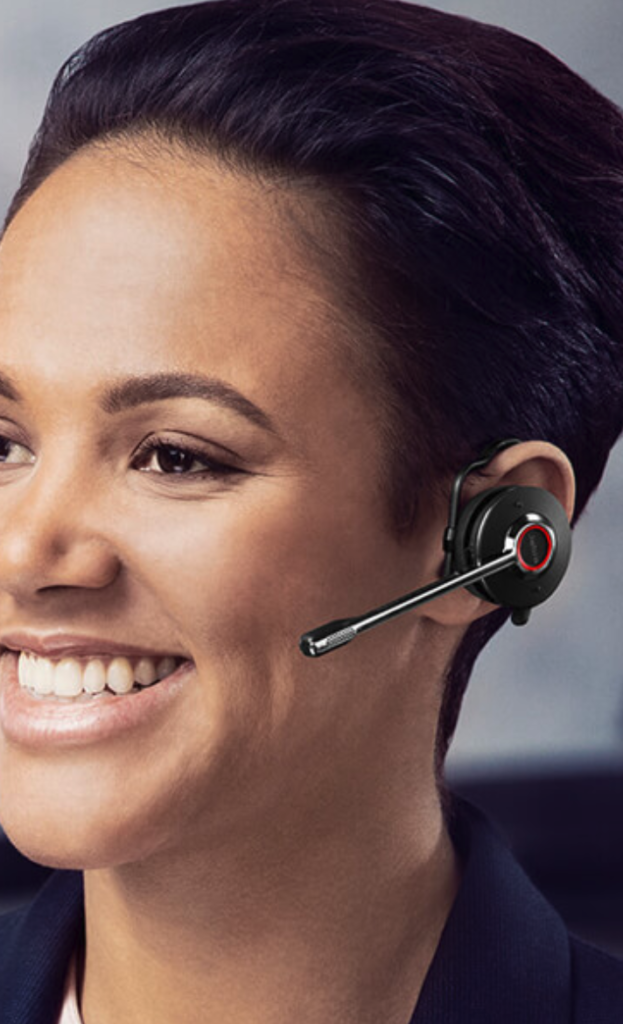 Enhanced Call Clarity: Jabra Engage features an advanced, noise-cancelling microphone, filtering out unwanted noise. The enhanced speakers will deliver a superior sound experience. These headsets even meet the Skype for Business Open Office requirements.
Wireless Freedom: Walk around the entire office with the Engage's superior wireless connection and range of up to 490 feet/150 meters.
Improved Focus & Productivity: Stay on track and deter interruptions from colleagues by utilizing the integrated busylight as a "do-not-disturb" sign.
More Density: Up to three times as many wireless users can now work in the same office space!
Increased Talk Time: Certain Engage models feature up to 13 hours of talk time, like the Engage 75/65 stereo & mono devices. With the fast charging feature, your headset can be 40% ready in only 30 minutes. The Engage Series also features emergency charging.
Better Connectivity: With the Jabra Engage 75, you can connect to up to five devices – including a desk phone, softphone, smartphone, and tablet. The Jabra Engage 65 easily connects to up to two devices – a deskphone & a softphone. Plus, you can use your headset outside of the office by connecting it directly to your PC with a USB cable.
Heightened Security: Safeguard your calls with these highly secure wireless headsets that go beyond DECT Level C. Other security features include patented pairing, 256-bit AES encryption, and 128-bit authentication.
Extreme Comfort: The Engage Series is known for its lightweight feel, padded headband, and comfortable designs with superior hearing protection. Perfect for all day use.
Plug-and-Play: Quick and easy for your tech team to deploy and even easier to use with its intuitive controls.
Vast Options: You can choose from the Engage 65 or Engage 75, both which offer stereo, mono, and convertible models.
Looking to experience Jabra Engage? These state-of-the-art headsets are available through 888VoIP. Contact your 888VoIP Channel Account Manager at 888-864-7786 or e-mail the team at sales@888VoIP.com.